The Natives Get Wrestled: "You will never get a second chance to make a first impression," Will Rogers said. The Federal Trade Commission (FTC) was listening. For its first action enforcing regulations on native advertising in online publications, the FTC went upscale. It cited luxury brand Lord & Taylor for deceiving consumers in 2015 by paying for "a seemingly objective article" in Nylon, an online pub, about its summer collection. Lord & Taylor settled with the FTC last week for an undisclosed sum. With this action "[the FTC] has put [industry] on notice…it's really scrutinizing" native advertising, says attorney Allison Fitzpatrick, partner at Davis & Gilbert in its marketing, promotions and PR practice groups. While regulations on disclosing native advertising were in place and an FTC guide was issued late last year, "since the FTC hadn't acted yet, people were trying to get away with as much as possible," she says. Brand lawyers who'd been receiving a lot of pushback on this issue from advertisers have been vindicated, Fitzpatrick says, noting many lawyers were busy last week answering questions from brands about the legality of their native advertising disclosures.
The commission also charged the retailer for failure to disclose it paid 50 fashion influencers to wear a paisley dress from its new collection last year in posts on Nylon's Instagram account. The posts contained the Lord & Taylor hashtag, but lacked "#paidpost" or "#sponsoredpost." The retailer also settled those charges, the FTC said Tuesday. It's important that brands not ignore this part of the story, Fitzpatrick says. "The FTC is watching influencers more closely…brands should make sure [agreements with influencers] stipulate that they disclose" compensation.
Mad About You: Last year March Madness boasted off-court records: 81 million live video streams consumed during 18 million hours. With a record 12 platforms available this year, new marks seem imminent. With some 51 million American workers in March Madness pools this year, the cost to employers could be $4 billion during the tourney's first week alone, says Challenger, Gray & Christmas, an outplacement firm.
At issue for PR teams during the busy month is how to keep staff engaged in work when games occur during office hours. With labor markets tightening, Challenger recommends embracing rather than stifling Madness through free, company-wide pools with lunches or gift cards for winners.
PR firm GCI Health has a different take. It uses a Madness-style competition to foster employee engagement in March and yearlong. Pitting account teams against each other in a winner-take-all tournament based on work goals, Take a Break from March Madness! is in its 4th year. GCI's tips: involving staff in tournament planning keeps engagement high and ensures incentives are meaningful; encourages employees to apprise brands of the competition and spur business ideas; and keeps things fun by including raffles, lunches, massages to give staff a breather.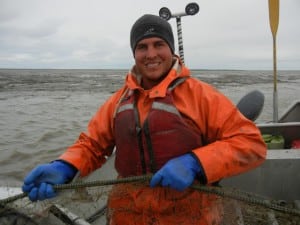 Transparen-see: Those of you who were outraged at learning some 20% of public companies may be cooking figures courtesy of loopholes in the generally accepted accounting principles (GAAP) ( PR News, Feb 29) will be relieved to hear the Securities and Exchange Commission (SEC) is on the case, sort of. Chairman Mary Jo White last week told a Washington, D.C., conference the SEC is looking to limit some non-GAAP metrics that allow firms to adjust earnings. The SEC might even resort to (oh my goodness) regulation, White said, to halt some of the creative storytelling. Most of the time such customized reporting makes earnings appear better than had they been stated using GAAP. White's comments fail to address the cooking of books using GAAP loopholes, however. – A more promising note on transparency comes the culinary world, where niche brand Fishpeople prints photos on its packages of the ships and captains who caught the fish contained inside. On other packages are codes that when entered at the company's site provide users with pictures and names of the boat captains who caught the fish they're consuming. Large brands with far more complicated supply chains are attempting to join the ranks, The Wall St Journal says. Brands mentioned include Hershey, Kellogg and General Mills, whose website includes names and bios of farmers who supply grains for its cereals. Wal-Mart's Sam's Club, the paper says, has begun affixing codes on packages of produce that shoppers can scan with mobile phones to learn about who grew their food and how.
News: The U.S. Treasury granted Weber Shandwick a license to pursue opening operations in Cuba.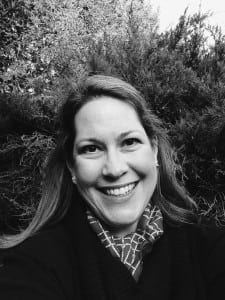 People: Chuck Norman was named treasurer of the PRSA Counselors Academy. He's owner/principal of S&A Communications. – Golin named 14-year Edelman vet Bridget Klein executive director of consumer in its New York office. Bridget Klein, Exec Director, Consumer, GolinI Caught Your Dinner Tell Me About It: The Paisley Dress
This article originally appeared in the March 21, 2016 issue of PR News. Read more subscriber-only content by becoming a PR News subscriber today.