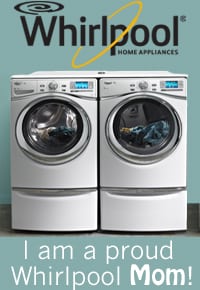 Trish Taylor, PR and marketing events manager for floor-care company Bissell, didn't know what to expect when she attended the Mom 2.0 Summit last month in Laguna Niguel, California. The event, which is designed to facilitate conversation between moms and marketers regarding opportunities in social media, attracted nearly 500 PR and marketing execs and moms who are constantly online, blogging, creating content or checking to see if certain products pass the mom test. "Sometimes you go to events and attendees just want free stuff," Taylor says. "But this is a very engaging audience, which asks questions about your products and wants information about the heritage of the company. We're into the fourth generation of family leadership and that's something that resonates" with moms.
In the last two years Bissell has started to tap into the rapidly growing number of moms who are blogging, Taylor says. Via networks like Mom Central, Bissell reaches out to about 50 moms to review the company's products.
"We're getting first-hand testimonials that we can then go back and distribute to our sales force and marketing department," she adds. "The bloggers often post stories about using the products that we can then share on our social channels. [With moms] it's all about give and take."
In the social marketing universe, every day is starting to resemble Mother's Day.
This year there are 4.2 million moms who blog, up from 3.9 million in 2010, according to eMarketer.com. (These are moms with kids under the age of 18 who write about any subject, and at least monthly.)
THE NEW INFLUENCERS
No longer a novelty, mommy bloggers have quickly morphed into some of the biggest influencers when it comes to how communicators can leverage their social channels.
Through social-networking platforms such as CafeMom, Mom Central and Mom It Forward, brands are increasingly engaging moms to give their imprimatur for a new product that is about to go to market, or help develop specific PR campaigns that can appeal to moms of all stripes.
"People realize the influence of family and friends and that, taken together, is a powerful impetus for brands, particularly those brands looking to market to moms," says Maggie O'Neill, partner and senior director at Peppercomm.
While there are similarities between reaching out to moms and traditional media relations, there are some crucial distinctions. "With moms I need to find out whether she's married or single. Doe she live in a house or an apartment?" O'Neill says. PR pros "need to understand the intricacies of her personal life, which is different from dealing with the media."
She adds that it's also important that PR reps understand where moms fit within a particular blogging network and the extent of their influence.
"Moms are often used to being catered to, so you have to make sure the content is relevant to their needs," O'Neill says. "If not, you're just going to get lost in the noise."
Alex Nicholson, VP of new and social media at Cone Communications, says that PR execs need to keep three things in mind when they reach out to moms on behalf of their brands or clients:
1. Include a "call to action," such as having respondents participate in a contest regarding the brand or take part in a product trial.
2. Ask moms if they are interested in producing content that can help to expand the message about the brand.
3. Gauge if there are any "paid opportunities" with the various mom networks online, in terms of creating branded content on behalf of the brand on the mom networks' channels.
PAID AND EARNED
The mom market "sits nicely in the space between paid media and earned media," Nicholson says. "You need to approach them as partners and make sure you're leveraging them in a unique way."
For example, in May Cone partnered with ModernMom to engage with the website's readers regarding its client, Nestle Pure Life.
The partnership, which focused on healthy hydration and lifestyle tips, included:
▶ Social content posted by ModernMom on Facebook, Google+, Pinterest and Twitter.
▶ Four blog posts incorporating the brand and key messages.
▶ Four newsletters revolving around the brand's attributes.
▶ A custom contest for ModernMom's readers to win a year's supply of bottled water.
"There a lot of tools to deliver to moms [but communicators] shouldn't ignore dads," Nicholson says. "We're starting to see a lot of spending power among dads and it will be interesting to see if they organize and develop formal communications in the same way that moms have." PRN
CONTACT:
Alex Nicholson, anicholson@conecomm.com; Maggie O'Neill, moneill@peppercomm.com; Trish Taylor, Trish.Taylor@bissell.com.






Melissa Vigue

3 Ways To Tell 'Mom' That You Love Her
We've all heard it before. Women, and mothers, hold the power of the purse. Moms represent a $2.4 trillion dollar market, per askingsmarterquestions.com. That's a lot of shopping. Having spent the last several years marketing to moms (and spending as one), following are insights on how to truly engage with moms:
1. Stop marketing and start listening: Too often brands are focused on what they want to say, not what their audiences want to hear. For example, I haven't purchased diapers in about five years, yet I still get coupons from several well-known brands. When engaging with any target audience, the key is to listen. What's important? How do moms gather information and where? The answers to these questions should inform your strategy.
2. Become a resource: It's not just about providing information on the next hot new thing. How can brands become a source of useful information likes, tips, recipes, a POV on education or parenting issues? If a brand is viewed as a thought leader, it will be top of mind when it comes time to consider a purchase.
3. Make Friends: By focusing on building real relationships, brands can amplify their voices and create ambassadors that will tell their story for them. Moms are fierce brand loyalists who mention brand more often than their male counterparts, but it's not just about reviews. Engaging in-person should be a key tenet of an influencer strategy (conferences like the Mom 2.0 Summit are a great example). Secondly, it is critical to engage with partners that are brand-right, whose message and mission are similar to yours. Just because you want to reach moms does not mean that every parenting blog fits.
This article appeared in the June 3 issue of PR News. Subscribe to PR News today to receive weekly comprehensive coverage of the most fundamental PR topics from visual storytelling to crisis management to media training.