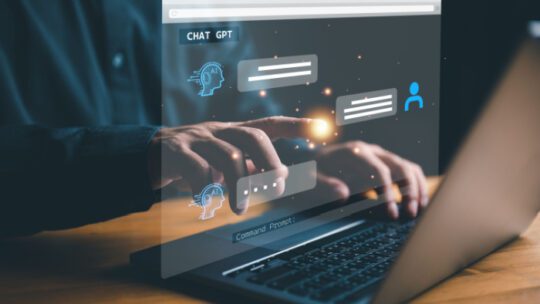 While machine learning and AI tools have been around for a while now, the use of generative AI has exploded since the release of OpenAI's chatGPT in November.
Now, more tech companies are launching tools to stay competitive in the market and to help professionals increase productivity.
"People quit [their jobs] for one of a couple of reasons. They quit their boss, or the culture is toxic, or they've decided to move into a different profession, but also because they've been beleaguered with doing mundane work," notes Aaron Kwittken, founder and CEO of Prophet. Many of these new tools, he believes, "will help improve employee retention."
PRNEWS rounded up a few tools that have come out in recent weeks to help communicators save time and increase productivity.
Please contact us if you know of other generative AI tools that are specifically designed for communicators.
Taylor from PRophet
Stagwell recently launched a Comms Tech Business Unit, which houses PRophet and its generative AI tool, Taylor.
The tool, which is built on OpenAI, helps PR pros create first drafts or re-write existing drafts of pitches and press releases.
"What once took me two hours to write a press release, social posts, byline or pitch now can be done in two minutes," affirms Kwittken. "It's not 100% perfect, because humans aren't 100% perfect. It's only going to be as good as the human that put in the prompts."
Kwitten also notes that the platform provides algorithmic transparency, which outlines why the tool chose to structure a given pitch a certain way. This helps communicators explain to their clients and leadership the reasons behind their work.
OwlyWriter AI from Hootsuite
Hootsuite recently launched OwlyWriter AI, which provides communicators the opportunity to automate social content creation tasks and reportedly can save PR and social media pros up to 16 hours per month.
Specifically, it can:
identify top-performing organic content and help re-write it to drive engagement;
write captions that can be tailored to social channels;
generate content ideas and post options based on prompts;
produce social post based on website content
"The position of having this blank canvas can be overwhelming," says Natalia Williams, Chief Product Officer, Hootsuite. "OwlyWriter gives you prompts, but you can get inspiration on what is out there that people are talking about. If there is positioning that you have on a certain topic, [the tool] can start you on the journey and produce posts for you in a way that is authentic, so no two posts are alike."
Hootsuite conducted an internal survey that found 77% of respondents (specifically, social media marketers) cited "coming up with content ideas" as their number-one responsibility. Yet close to one-third of respondents (32.6%) said "difficulty coming up with content ideas" is their biggest challenge.
The tool also takes into account the requirements of the algorithms from the different networks, so the posts for Facebook look different than the posts for Instagram, for example, adds Williams.
AI Media List Generator by Press Hook
Press Hook recently launched an AI Media List Generator, which allows PR professionals to target relevant journalists and media outlets.
The tool tells customers why the chosen journalists are relevant to them, based on past articles they wrote, their interests, etc., explains Michelle Songy, founder and CEO of Press Hook.
The lists are automatically updated in real time each time a user generates a new "AI Media List" in the application.
Additionally, journalists own their profiles, so if they move from one publication to another, they can easily update their profile. Additionally, Press Hook monitors media moves and confirms role changes with journalists directly, notes Songy. "Point being, media members control their profiles to better personalize their experience to their beat and interests," she adds.
The new tool is estimated to save users 3-5 hours per week.
Amiga by Propel
Propel launched its Artificial Media Intelligence Generator and Assistant (Amiga), which generates pitches and press releases, and will soon include the ability to automatically create media lists along with incorporating pitch optimization data for hundreds of thousands of journalists.
The data set behind Amiga comprises more than five million real pitches and press releases, information on over a million journalists, as well as hundreds of millions of articles.
Using this data, the model that powers the pitch drafter has learned how to generate personalized pitch drafts that are tailored to each journalist on a one-to-one basis.