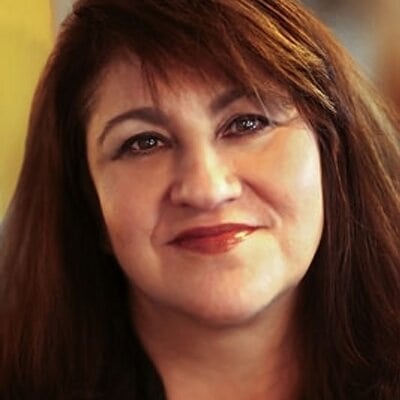 At this time of year, many companies are evaluating the success of programs and campaigns they conducted in 2015 and setting goals and making plans for the year ahead.
This also is one of the key times when PR professionals are at their most creative. They spend time developing strategies, compelling themes, strong messages and cutting-edge tactics for the year ahead, or finding resourceful ways to use their 2015 budget so they won't lose it.
In both cases, media analysis has a unique role to play and is well worth your consideration as an important tool to substantiate the influence PR had on the business.
Whether to analyze performance success in 2015 or set a benchmark for 2016, measurement can provide a strategic roadmap for communicating with the public.
In other words, measurement can empower your PR team with informed, data-based recommendations to drive creative strategies and outcomes in the coming year.
Evaluating 2015 and Planning for 2016
Are you one of the many PR professionals seeking ways to spend the rest of your 2015 PR budget in a significant way? Look no further. Measuring your presence in traditional, social and digital media will provide validation for investment. Measurement can help you understand which of your campaigns and programs worked this year and show you why they worked.
For example, measurement can:
1. Analyze the media perception and your audiences' reaction to your messages, your thought leadership efforts and your executives' positioning.
2. Determine which strategies and tactics develop a connection with your target audiences, and why.
3. Gather competitive intelligence to spark ideas.
Keeping those examples in mind, here are some questions to use in crafting a meaningful 2015 analysis and guiding your strategic 2016 planning process.
What are your business and communications goals for the new year?
What outcomes do you hope to achieve?
What does success look like?
What drives media coverage?
What trends can be identified?
Is your company perceived in the media as a thought leader?
What media channels do your target audiences use most frequently? Are your executives visible in these channels? Do you need to shift your outreach plans to where your audiences can be reached? To find out, should you conduct an audience analysis?
Do your messages resonate or do you need to further develop your positioning?
Do your messages connect to the company's goals?
What compelling topics and themes are of interest to your customers, stakeholders and other audiences?
Who are the influencers and advocates on the topics most relevant to your company?
What activities work for your competitors? Are they taking advantage of any opportunities that you might have missed?
What metrics will help you evaluate success next year?
Those metrics should be identified while developing your 2016 strategy, so you can more easily evaluate your plan's impact and success throughout the year.
It seems an axiom to say that metrics should always connect to your goals, yet too often this critical point becomes obscured. Perhaps your goal is enhanced brand awareness, brand reputation or brand preference; maybe your goal is to strengthen customer loyalty, improve purchase interest or raise executive visibility and establish thought leadership; or perhaps you are most interested in increasing customer and stakeholder engagement.
Each of these goals requires different metrics, which are the backbone of a successful measurement program and therefore, of a 2016 PR plan.
The best tools to report on those metrics depend on the media channels where you place key messages to your target audiences. For example, if you mainly pitch traditional print journalists, you might turn to Cision or Factiva for measurement. For broadcast coverage, Critical Mention, TVEyes and IQ Media are some of the options. And there are a host of social and digital media tools for your consideration.
Showcasing Success
Finding ways to demonstrate your success is critical to every communications plan. Measurement can help you get there by:
Validating your PR efforts to senior leadership.
Connecting your PR activities to outcomes.
Determining which media channels your target audience uses most frequently.
Identifying influencers leading the conversation on topics that are important to you.
Pinpointing trends in consumer opinions.
Recommending strategic adjustments to a communications plan or an ongoing campaign.
Suggesting ideas to refine your messages.
Driving thought leadership.
Powering your content creation.
Inspiring compelling and creative new strategies and tactics.
In summary, putting an analytical eye on media coverage and conversations that occurred this year can provide beneficial information for executive decision-making next year. If done properly, an in-depth measurement analysis provides sophisticated, strategic and relevant insights to shape and drive future strategy.
Another maxim that bears repeating: Measurement should not be an afterthought, slapped on at the end of a popular campaign. Measurement is a strategic discipline for the PR industry and critical to every communications program.
November is the perfect time of year to embrace the value of measurement at your company.
CONTACT: margot.savell@researchdatainsights.com
 This article originally appeared in the November 23, 2015 issue of PR News. Read more subscriber-only content by becoming a PR News subscriber today.