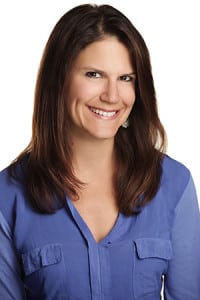 ▶ It's kind of funny to say, but Under Armour was a risk. I was very well established at Reebok. This opportunity [with Under Armour] came up in 2008 and at first I actually declined. I didn't want to move to Baltimore.
During one of my interviews, a gentleman said, 'You have the ability to be your own architect and build your team from the ground up.' That really stuck with me. Still, I had to make a bet that Under Armour was going to be a better move for me professionally and for my family. In 2008 it wasn't the company it is today. Revenue was $700 million and I had one person on my team.
Today we are at more than $3 billion in revenue and we have more than 12 people on my team and multiple agencies [around the world]. It's turned out to be the best decision I've made in my life.
It's been an incredible journey. It all starts with our founder and chief Kevin Plank. He inspires us everyday and has been a great partner and a huge advocate of mine. The company really values PR.
▶ My mother really taught me to have a good work ethic at a young age. I think that has stuck with me throughout my life. I was always willing, even when I was young, at Reebok, to do anything necessary to get the job done.
Not having a sense of entitlement and being humble, working your way up and being a sponge, these all are important and are key reasons for my success.
▶ When I hire I look for passion, energy, intellectual curiosity and work ethic. You can't always tell this from an interview. Sometimes it's a gut feeling you have about a person.
( By Diane Pelkey as told to PR News.)
( Diane Pelkey was among those honored during PR News' Top Women in PR luncheon February 27 at the Grand Hyatt in NYC.)
CONTACT:
Diane Pelkey at dpelkey@underarmour.com
This article originally appeared in the March 2, 2015 issue of PR News. Read more subscriber-only content by becoming a PR News subscriber today.