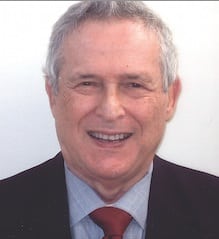 Arthur Solomon
My first job in public relations, while a junior and senior in college and after graduation as a full-time employee, was with a small agency (today it would be called a boutique).
There were no internship programs in those days. Instead, I got something more valuable than an internship: a paycheck while learning on the job. Clients ranged from beauty contests to products but the agency was heavily involved in political organizations and candidates.
Because I was a political junkie, often knowing more about issues than some candidates running for office did, two months before an election I was assigned to work out of a political organization's campaign headquarters, working on local, statewide and national campaigns.
For those of you who are new to political public relations, or aspire to work in the field, here are some lessons learned that might help you.
As with any account that you are assigned to, don't fall in love with your client (unless your objective is marriage). Love is often blind and will often result in your making emotional and unrealistic decisions.

Not everyone running for office wants to win. Lawyers and insurance agents often want to run for office so that they will become better known, so it hopefully results in more business. I worked with two candidates for local offices who told me, "Cut down on the publicity effort. If I win, it will disrupt my business career."

This is especially true in districts where a candidate has little to no chance of winning and knows so before entering the race. Some candidates aspire to become judges, and running for office in un-winnable districts is a way of paying their dues.

Some of these sacrificial lambs will run for defeat in order to show that they are loyal to the party and hope to be rewarded with a better opportunity in a subsequent election.

Save the good ideas for candidates who are serious about winning. The individual you report to will probably guide you; if not, ask.

Chances are during your first crack at political PR you will be assigned to local (city council, state assembly and state senate) candidates. I didn't get involved in congressional, statewide and national PR campaigns until after my stint with local candidates.

Be realistic. The big newspapers will pay scant attention to someone running for a local office. Concentrate on community newspapers.

Send your press releases to all major news outlets but write them in a manner that will attract the attention of community papers.

Have your clients concentrate on community issues like the need for traffic lights, more police patrolling the neighborhood, improving schools and senior centers.

Offer op-ed articles to local newspapers and try to arrange editorial board meetings.

Arrange meetings with local community clubs.

Treat your community newspaper editors and reporters as if they were working for the New York Times or Wall Street Journal, no matter how young or inexperienced they may be.

Try to avoid commenting on issues out of your district. If pressed on a controversial subject, give generalized answers, always adding that your interest is the population that lives in your district and when elected you will do the best for them, regardless of what national political leaders say.

Getting attention for local candidates can be difficult. Be creative. Two of the ideas that I came up with were: announcing press briefings on the Staten Island ferry for a candidate whose district included parts of Brooklyn and Staten Island. It resulted in print and TV coverage; the other was announcing a whistle stop tour of a candidate's district on the BMT line.

If you think you have a good idea don't be afraid to speak to higher ups about it. Political campaigns are always searching for individuals who can bring something new or useful to the table. Unlike PR agencies, don't worry about a higher up taking credit for your ideas or presenting them as team efforts.

During election season, be prepared to work exceedingly long hours, sometimes working around the clock. The experience will be well worth it. You will be involved in an aspect of public relations that you will never have on a traditional PR account.
I've always encouraged account people who reported to me to think out of the box. Political PR provides many opportunities to do so. Doing so will expand your PR brain and make you more creative on all account situations. But be prepared to work for candidates and organizations whose philosophy is different than yours. (It might also make you a better-rounded individual, as you'll be exposed to another way of approaching problems than just listening to the cable TV shows.)
Whatever you do, don't sabotage a candidate that you disagree with. It's much better to tell the individual that you report to about your feelings and that you would prefer to work on another aspect of the campaign.
For a person who wants a career in public relations, working on political campaigns will provide lessons learned that you would not learn in communication schools. If you have the opportunity to work on a political PR account, jump on it. Whatever you do, whatever you learn will help you throughout your career.
Arthur Solomon was a senior VP/senior counselor at Burson-Marsteller, and was responsible for restructuring, managing and playing key roles on national and international sports and non-sports programs. He now is a frequent contributor to public relations and sports business publications, consults on public relations projects and is on the Seoul Peace Prize nominating committee. He can be reached at arthursolomon4pr@juno.com.