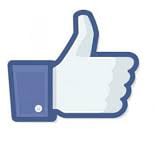 Platform Prater: In sum, Facebook's doing great. Just about every figure it reported during an earnings call last week bested Wall St expectations. Besides gaudy financials (earnings were up 46% in Q4 vs last year's Q4; revenue jumped 52%; advertising also topped expectations), metrics of importance to PR pros also were impressive. Monthly active users hit 1.59 billion, besting the Street's prediction of 1.58 billion; mobile monthly active users reached 1.44 billion, again topping predictions of 1.43 billion. A significant first: More than 90% of monthly and daily active users were on mobile platforms. Users are watching 100 million hours of video daily on Facebook and boss Mark Zuckerberg spoke of creating a dedicated spot solely for video viewing. He also hinted that Reactions, the emoji-style options that will allow users to express more emotions than merely Like, will be widely available soon (PRN, Sept 21, 2015). PR pros have welcomed these options, believing them to provide additional insight into consumer behavior. – Meanwhile rival Twitter makes and absorbs personnel moves. It named American Express EVP of global advertising, marketing and digital partnerships Leslie Berland its CMO. Berland joins as a quartet of senior Twitterites departed: media chief Katie Jacobs Stanton; product head Kevin Weil; chief engineer Alex Roetter; and HR boss Skip Schipper.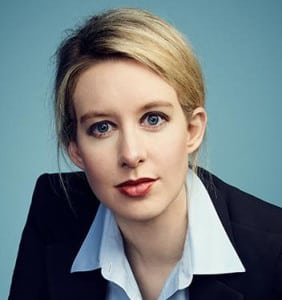 Death by a Thousand Cuts? A bit of trouble for blood-testing startup Theranos, the one-time Wall Street darling whose response to press scrutiny of its products from The Wall Street Journal was to run and hide, keeping its founder Elizabeth Holmes (pictured, center) out of reach (PRN, Dec 21, 2015). The privately held company's main retail partner Walgreens suspended some links to it last week after an inspection report from the Centers for Medicare & Medicaid Services (CMMS) said a Theranos lab in Newark, CA, poses "immediate jeopardy to patient health and safety." Walgreens said it's closing temporarily its lone Theranos Wellness Center in CA and no longer will send patient blood samples to the facility in Newark. Theranos runs Wellness Centers at 40 Walgreen's retail outlets in AZ, in addition to the one in Palo Alto, CA. In a statement, Theranos said inspections of the lab "began months ago" and the report "does not reflect the current state of the lab." A Jan. 25 letter from CMMS says Theranos has 10 days to show "acceptable evidence of correction." – A NY state ethics panel approved an advisory opinion by a 10-3 vote to require PR pros to file lobbying reports should they speak with journalists "to advance a client's message in an editorial." The Joint Commission on Public Ethics' (JCOPE) move to augment transparency comes in the wake of convictions of leading Empire State politicans on corruption charges. Not surprisingly, PR firms and associations, including PRSA and PRSA-NY, blasted JCOPE's vote. "The Commission's advisory opinion is vague, too far-reaching and has the potential to undermine the valuable relationships that PR pros cultivate with journalists," said PRSA-NY president Bill Doescher. – The merger of media measurement and analytics firm comScore and viewership data provider Rentrak (PRN, Oct 5, 2015) was expected to close as we went to press late. – Freuds of Britain acquired U.S.-based Brew Media Relations.
Study Hall: The most important initiatives companies can take to support employees are investments in training and growth, recruiting and retention, according to a new study from Finn Partners ' polling and research unit. Similarly, non-white Americans put investments in employees first, followed by flexible work environments and recruitment; they ranked diversity programs toward the bottom of the list. Millennials differed, however, ranking social responsibility above training, recruiting and all other items. The surprising finding on diversity was attributed to the perception that "these programs...are not seen as immediately beneficial to...workers who are hyper-focused on career growth and trajectory," said Finn's research chief Christopher Lawrence. Another finding: more than half of Americans prefer to work solo rather than collaboratively. Just one-third of those surveyed preferred a team environment. Finn surveyed 1,000 adults online in Nov.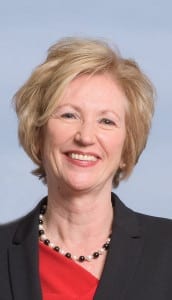 People: Dix & Eaton promoted veteran exec Lisa Rose ( pictured) to president from senior managing director and leader of the investor relations practice. – Hill+Knowlton Strategies tapped Chicago Mayor Rahm Emanuel's chief of staff Lisa Schrader as SVP. – Weber Shandwick named Peter Matheson Gay global executive creative director, healthcare and Barbara Box, EVP, North America healthcare strategy lead. Gay previously was EVP, N America creative director, healthcare. Box previousy headed the NY and Chicago healthcare teams. – Niko Stemple joined APCO Worldwide as director. She was director of congressional outreach at PhRMA.
This article originally appeared in the February 1, 2016 issue of PR News. Read more subscriber-only content by becoming a PR News subscriber today.