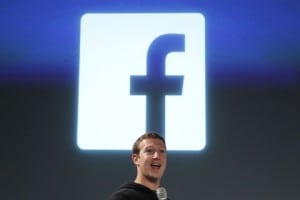 Thursday Facebook will be holding a press event that is creating volumes of intrigue and speculation. TechCrunch reports that the social media giant may introduce video features for its photo-sharing product Instagram.
Facebook has declined to comment on the speculation, however the notion seems logical. There have been several rumors percolating about Instagram rolling out video; not to mention its biggest competitors–Twitter and Google–both have video products.
Video sharing has become wildly popular within the social space, so even if that's not what Facebook's announcement is about on Thursday, it's fair to say that it's only a matter of time before Instagram gets a video option. Twitter's Vine app, which just launched in January, has already overtaken Instagram for content shares. And Google's YouTube welcomes over 1 billion unique visitors every month.
Despite the apparent demand for video content, a new platform serves up a pros and cons list for brands that are still strategizing the technology:
Pros:
Video proves to be an ideal messaging platform, and the volume of shares means a huge number of impressions for brands.
A new platform means more touch points. And more touch points can help spread your brand's appeal and reach people who were previously out of network.
A new platform can mean more viral opportunities, and more viral opportunities can lead to brand lift.
Cons:
Yet another social media platform to strategize for. It seems like as soon as your brand is getting comfortable in a new space another product is introduced. Social media should not be handled in a one-size-fits all manner, which means a new Instagram video platform will have to be approached with a fresh new strategy.
More content means more resources.
A new platform can mean more viral opportunities, and more viral opportunities can sometimes be problematic depending on the content or how it's perceived.
Learn about using video for brand storytelling at PRNews' Next Practices Annual Conference in San Francisco on August 6.
Follow Caysey Welton: @CayseyW