While nonprofits' total social actions (the sum of likes, comments, favorites, shares and retweets) across Facebook, Twitter and Instagram grew 4 percent in Q3 vs Q2 '15, top performers took various roads to growth, according to exclusive data for PR News from Shareablee. The Breast Cancer Site (TBCS) tops the list, with 75 percent more social actions than The Rainforest Site. Facebook was TBSC's platform of choice, with user-generated content driving engagement. The nonprofit posts contributed pictures and stories from families dealing with or have dealt with breast cancer.
The Rainforest Site captured the most social amplification (sum of shares and retweets). Its top shared Facebook posts included heartwarming stories and cute animal pics. The killing of Cecil the Lion propelled PETA to the top spot on Twitter and Instagram, with celebs' reactions receiving the most traction.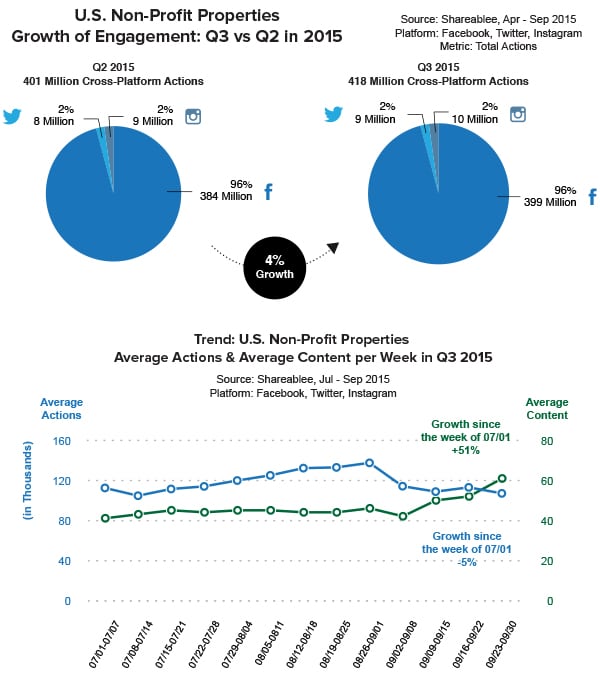 This article originally appeared in the October 12, 2015 issue of PR News. Read more subscriber-only content by becoming a PR News subscriber today.