▶ A Bad Reputation Can Cost You Dearly: Nearly half of financial companies (45%) lost 5% or more in business due to their reputations, according to a recent Makovsky Wall Street Reputation Survey. The losses equaled hundreds of millions of dollars, and serves as a prime example of how public relations can be pegged directly to the bottom line.
The survey, which was conducted by Echo Research, took the pulse of 151 executives and managers who oversee communications and customer relations at large and mid-size financial institutions.
The survey's results also revealed the following:
• Only 18% of companies identified their programs as "very effective" for improving perception.
• More than half of the respondents (52%) said their company's negative perception is a result of bad crisis management.
• Respondents identified customer satisfaction (82%) and financial performance/shareholder value (71%) as the most important factors affecting corporate reputation.
Source: Capital Partners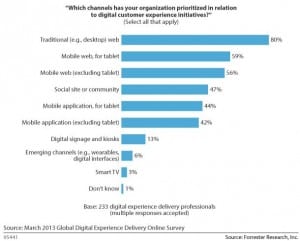 ▶ Office Workers Lost Some Confidence in Q1:
The latest Randstad Office and Administration Confidence Index may be cause for concern about how PR pros can engage people within the four walls.
The index fell slightly in the first quarter, dropping less than a half-point to 51.3 from 51.6 in the fourth quarter of 2012. Harris Interactive conducted the online survey, which polled 3,631 adults. In addition to the confidence index, the survey also revealed:
• About a quarter of workers (26%) said the U.S. economy is getting stronger, a figure that is up two points over the last quarter.
• Conversely, 49% of workers said there are fewer jobs, a percentage that has risen three points compared wit the previous quarter.
• One-third of administrative workers are likely to look for a new job within the next 12 months–down 2 points compared with the last quarter. PRN
This article appeared in the July 15 issue of PR News. Subscribe to PR News today to receive weekly comprehensive coverage of the most fundamental PR topics from visual storytelling to crisis management to media training.