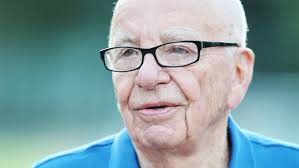 Albe Zakes, global VP of communications at TerraCycle, recently pitched MSNBC to interview TerraCycle's CEO, Tom Szaky, about a major new investment in the company by Progressive Waste Management. Zakes was angling for MSNBCto book Szaky a bit down the road. However, much sooner than he anticipated, Zakes was contacted by MSNBC on a Saturday morning, asking, "if Tom could be there that afternoon," Zakes said.
Zakes quickly contacted Szaky, who shifted gears and hightailed it to MSNBC's studios in New York, where he was interviewed on "What's the Big Idea" with Craig Melvin. "The way the media landscape is changing, you grab something as soon as you have it," Zakes said. "Before it was, 'When can you be here?' Now it's, 'Can you be here this afternoon?'"
Zakes' exchange with MSNBC reflects the relatively chaotic nature of cable news. But it also indicates the squeeze that's on the major news outlets these days.
As the tectonic plates of media continue to shift to online properties and social media platforms, traditional media outlets are trying to gobble up competitors and consolidate the assets. Media consolidation has been going on intermittently for the past three decades, gutting newsrooms and reducing the number of journalists available. Now the constellations seem to be aligning for another surge in media consolidation.
For instance, Comcast is in the process of getting regulatory approval to acquire Time Warner Cable, while AT&T and DirecTV are looking to merge. And earlier this month Time Warner rejected an $80 billion bid from Rupert Murdoch. But, if media history is any indication, whatever Murdoch wants Murdoch eventually gets.
SHARING ENTHUSIAMS
Ongoing media consolidation makes it more problematic for PR pros to pitch their stories to the top media and broadcast venues and cultivate relationships with seasoned reporters. But it also puts the onus on communicators to make inroads with new media reporters, bloggers and other media types who regularly contribute to digital channels and cover their markets.
PR is a relationship business, of course. But, at the same time, there are subtle differences in how communicators pitch a beat reporter at The New York Times compared with, say, pitching a blogger with no media affiliation but a growing and influential audience.
"This is not the time for buttoned-up marketing speak" when pitching digital media outlets, said Meredith Corley, senior manager of PR and communications at UBM Tech. "You have to be a partner in storytelling and need to be more personal."
She stressed that when trying to get your message across to digital reporters, PR managers need to join the conversation as a "fellow enthusiast, rather than a representative of your brand. That's critical to earning trust."
In a shifting media environment, communicators also have to recalibrate the quality of their digital pitches—half-baked ideas are more than likely to backfire on you—and think more in terms of the arc of a story and how it might track online.
NEW NORMS
"There are words in our daily vocabulary that we never would have dreamed about ten years ago, like Klout, virality, etc.," said Lauren Cason, director of marketing, communications and governmental affairs at the New Orleans Convention and Visitors Bureau, referring to online metrics.
She added: "The influencer effect is amazing when you reach the right target. For instance, if growing summer business and family travel is important, a quality mom blogger who reaches 10,000 moms in your drive market in the spring—when people are planning their family's summer vacation—could be as big, if not bigger, as being included in a roundup on broader travel blogs with a national audience of hundreds of thousands."
While communicators still get the proverbial "Get me an op-ed in The Wall Street Journal," from senior management, PR pros are starting to have some luck convincing C-level execs of the value of getting the brand's message out via bloggers as well as social media channels, according to Stan Collender, executive VP of Qorvis MSL Group, who also contributes to Forbes.com, where he covers fiscal policy.
A recent PR News-Cision survey found that—despite the tremendous growth of social media platforms—roughly half of PR pros surveyed have not pitched stories via social channels. That must change.
"It has to become the norm," Collender said. "That's where communications is going and I'd rather get a pitch via social channels than from an anonymous pitch from a company I've never heard of."
Sidebar: How Media Consolidation Impacts Communicators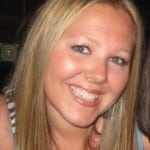 The recent news that Rupert Murdoch's tried to acquire Time Warner is a stark reminder that the U.S. media landscape continues to be dominated by the major media conglomerates, influencing what information reaches the population. Although many fear the repercussions of media consolidation, there are some benefits for PR professionals, in terms of building relationships and disseminating content.
• Relationship building. Although reporter X may now cover a handful of beats, more than likely he or she will also write for a few other properties under the new ownership. This provides you with the opportunity to delve deeper into the reporter's coverage and focus on providing well-developed story ideas and timely sources that cater to a variety of beats he or she covers.
• Quality over quantity. The condensing of media outlets means PR professionals must reevaluate their outreach strategy when it comes to sharing news. Instead of issuing a press release in a local market for a handful of small blurbs across community newspapers, communicators should focus on developing one or two solid stories for select outlets, given their expanded reach. The same can be said for the outlets themselves; with the reduction of newspapers and magazines, the quality of the content should improve, and so should the quality of your pitches.
• Content across platforms. The consolidation of media properties provides the opportunity for the backing of a large corporation with many channels—broadcast, social and traditional—which can further expand the message of your story. Anticipate the impact that the news will have on audiences beyond its intended target and plan accordingly. Now, a piece that originally airs on Fox & Friends may also be posted on WSJ.com (the media properties are related) The same can be said for paid content, which will also be distributed more widely across various platforms.
This sidebar was written by Sarah Sanzari, manager of public relations and media specialist at Peppercomm. She can be reached at ssanzari@peppercomm.com. Follow her on Twitter, @ssanzari.
CONTACT:
Lauren Cason, lcason@neworleanscvb.com; Stan Collender, stan.collender@qorvismsl.com; Meredith Corley, meredith.corley@ubm.com; Albe Zakes, albe.zakes@terracycle.com.
This article originally appeared in the August 4, 2014 issue of PR News. Read more subscriber-only content by becoming a PR News subscriber today.