As the Rock & Roll Hall of Fame prepares to honor top acts like the Beastie Boys, Red Hot Chili Peppers, Guns N' Roses and Donovan on April 14, PR News is preparing to fete six Measurement Hall of Fame inductees at our PR Measurement Conference, set for April 18 in Washington, D.C. Make no mistake, these communications leaders are as red hot as their musical counterparts—six of the most influential measurement practitioners in the business.
We recently rounded up the inductees for a discussion of how they got where they are in measurement; the latest trends and challenges; what keeps them up at night regarding PR measurement; and more. As you will note, numbers are just part of the measurement equation for these Hall of Famers; relationships are equally as critical in effective PR measurement.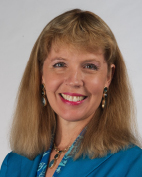 Linda Childers Hon
University of Florida
And social media ROI? It's a complex challenge, our Hall of Famers say. So, as Axl Rose may have belted out back in 1987 (and that's a big may), "Welcome to the PR Measurement Jungle."
Our Measurement Hall of Fame inductees, class of 2012:
Linda Childers Hon, PhD, executive associate dean, College of Journalism and Communications, and professor, Department of Public Relations, University of Florida; Jackie Matthews, communications research, General Motors; David Rockland, CEO, Ketchum Pleon Change, and partner/managing director, Global Research Network, Ketchum; Linda Rutherford, VP, communication and strategic outreach, Southwest Airlines; Don W. Stacks, PhD, professor of public relations, and director, Public Relations Graduate Studies, School of Communication, University of Miami; and Louis C. Williams Jr., chairman, The Lou Williams Companies.
PR News: What led you into PR measurement, and who were/are your mentors?
Linda Childers Hon: When I went into doctoral studies, I became interested in measurement from the research perspective. A key mentor was Walt Lindenmann from Ketchum (now retired and an independent consultant). I worked with him through the Institute for PR. Walt helped me understand the principles and mechanics of PR evaluation from a practical point of view. He's a visionary in the PR profession.
David Rockland
Ketchum
David Rockland: PR measurement is the confluence of a variety of aspects of my background—a degree in economics, a variety of positions that in one way or another related to some aspect of communications, selling my tiny public affairs company to a research firm, and then joining Ketchum, which has always had a strong measurement focus.
As for mentors, I would have to say Francis Pandolfi, former CEO of Times Mirror Magazines. When I worked for Francis, our goal was to use the power of the magazines, among them Field & Stream, Golf Magazine and Popular Science, to shape natural resource conservation and environmental education in the U.S. We had a number of successes in that regard.
Jackie Matthews: I kind of backed into it. I have a marketing background and strategic planning. The first 10 to 15 years of my career was in market research. For PR research, my work was in reputation, crisis and employee communications.
As for a mentor, it's Kathy Collins (a 2011 Hall of Fame inductee). Kathy brought me on at GM to help her out, starting with reputation and employee research. She's given me great encouragement along the way.
Lou Williams: I was fortunate to work in the late 1960s for company run by former GE people. GE, going back to the 1940s, was sophisticated at internal communications. I worked with people who were out of GE who introduced me to idea that you can measure PR. Later at Hill + Knowlton, I worked for Walt Lindenmann. He showed me how to do communications audits and other research as well. I use his methodologies to this day.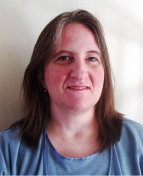 Jackie Matthews
 General Motors
Linda Rutherford: I've been a part of the Southwest Airlines communication department for nearly 20 years. In the early years, the dreaded clip book began to get bigger and bigger with the proverbial "thud" as it hit our executives' desks each morning. I thought to myself there had to be a way to put the news coverage into context, in terms of volume, tone, eyeballs, versus our competitors, geographic diversity, prominence, etc. That curiosity led to an exploration of various ways to measure news coverage and to the eventual establishment of an analytics function in my department.
My measurement mentor is Katie Paine. I attended a conference in Portsmouth, N.H., nearly 15 years ago, and in a tiny room with about 50 other attendees, I hung on every word of Katie's journey working for a technology company and attempting to make her efforts known to the executive team and to show the power and worth of communications strategies, and the resulting news coverage.
Don Stacks: I got interested in PR measurement because people kept telling me PR couldn't be measured. We started to talk as a group at the IPR commission about not just measurement but barriers to measurement. As for mentors, when I went to the University of Florida for my doctorate, I took a class from Marvin Shaw. He was a major influence for me up until his death. Jack Felton, Lou Williams and David Michaelson are also people I look up to in this space.
PR News: What is the state of PR measurement right now?
Williams: Outcomes and standards—that's what it's about right now. We've known about outputs for many years, but we're learning more about outcomes and standards for getting there.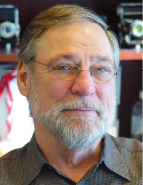 Lou Williams
The Lou
Williams
Companies, Inc.
Rutherford: We've come a long way. I believe we have measuring outputs down to a (near) science. We have wonderful tools to help with analyzing volume, tone, prominence, etc., and are no longer hostage to ad equivalencies. We're still working to find a common ground on measuring the link of good outputs to desired outcomes. The main barrier in my mind to that is the lack of a standard measurement tool/practice. There are almost too many proprietary ways to link outcomes, and there's skepticism about consultants' tools and motives.
Matthews: For me, it's about the standards. In the time I've been at GM, I've heard many times if communications people want to be numbers people, they wouldn't have gone into communications. There was a lot of fear around measurement. That isn't there now. People are embracing PR for the strategic tool it can be. It's setting those objectives, and setting the bar extra high, so if you don't hit that bar, at least you got further than you would if you hadn't set the objective in the first place.
Rockland: I believe we have all the tools we need to measure the value of PR. We are not in some search for a Holy Grail. I think, however, the biggest barrier is that so many PR practitioners themselves question the "nutritional value" of what PR can do. As a result, it is an uphill battle to get measurement into the PR program itself.
Hon: Moving from outputs to outcomes is important. A head of PR once told me a perplexing thing about PR measurement: It's easy to measure things that don't matter, and difficult to measure things that do. That is so true. I think we've made great progress in getting past outputs and going toward meaningful outcomes.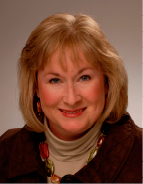 Linda Rutherford
Southwest Airlines
Stacks: We've talked about outcomes and outputs. But there is one in the middle: Outtakes are something we need to start focusing on. If we can line up outputs to outtakes to outcomes, we could predict outcomes. Then we could put together simulations just like marketing people and economists do. We could predict behavioral intention—given ABCD, what would it take to get a good analyst review?
PR News: How has social media affected measurement?
Stacks: Everyone is jumping on that bandwagon now. To me, it's a channel. We need to measure the message in it rather than a simple response like clicks or time spent. My guess is we may have the same problem with social media that we have with print or broadcast media: getting valid measures.
Hon: Many of our graduate students are infatuated with social media, and are fascinated with counting views and clicks, and I tell them it's not enough.
PR News: Speaking of social media, what about social media ROI? Can you measure that?
Stacks: You can do it. We have the theory and the computer software. The problem is catching all those tweets and blog posts. How do you deal with a happy face in a tweet or sentiment in a blog?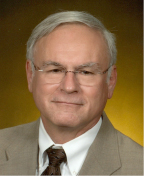 Don Stacks
University of Miami
Hon:You need to look into the content, which is much more difficult to do. The tools are there, but it's very complex. I really wish I had the magic formula to answer that question.
PR News: What keeps you up at night about PR measurement?
Williams: It's about the standards for me. When I see what people are using for research versus what research should be, I get really nervous. They are still counting clips. It's disturbing and it's a sign of what we were as a profession many years ago. We're trying to move out of it, but it's hard to do.
Rutherford: Our analytics team does a fantastic job creating executive-level reporting that gives a great snapshot of an issue's impact on our brand, particularly on sentiment in the short term. I would like to see those insights drive more strategic decisions, both in terms of communication strategy for our team as well as our team's ability to drive the "right" decisions at the corporate level.
Stacks: What keeps me up at night are people who have undergraduate degrees who are eschewing master's in communications, public relations or corporate communications and going into MBA programs that are not as rigorous as they used to be, and they come out of them not knowing what questions to ask, with little statistical background. Now you don't need to be a statistician, but you need to be able to ask the right questions.
Matthews: My biggest fear is that everyone keeps looking at the next shiny, gold object, and we don't get to measure what we need to move strategy forward. I spend a lot of time poking black boxes for proprietary methodology to make sure what people are actually measuring is right. PRN
[Editor's Note: Be sure to register for the PR Measurement Conference in Washington, D.C. on April 18.]
CONTACT:
Don Stacks, don.stacks@miami.edu; Linda Childers Hon, lhon@jou.ufl.edu; Lou Williams, lou@lcw1.com; Linda Rutherford, linda.burkerutherford@wnco.com; David Rockland, david.rockland@ketchum.com; Jackie Matthews, jackie.matthews@gm.com.