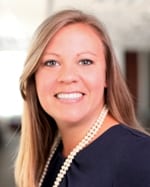 Relationship building is a major tactic for effective media relations. However, cultivating that relationship takes a lot of time and effort.
Social media, in many ways, has expedited the process. Still, there are no sure things when it comes to getting your message out there.
PR News asked Kathy Grannis, senior director of media relations at the National Retail Federation, a few questions on how she leverages digital and social media to build and maintain relationships with journalists.
PR News: How do you determine which journalists and influencers your brand should engage with via social media? 
Kathy Grannis: As an organization that benefits from knowing policy, economic, consumer, restaurant, retail, tech, career and ecommerce reporters, we have a large ocean to pull from.
I have one rule of thumb though: It has to be strategic or not at all.
We don't use Facebook to connect with media because we realize that our followers are mostly retailers, and we don't use LinkedIn to reach them either. Our primary social platform to reach media and analysts is Twitter. Using @NRFnews, we often retweet reporters or industry influencers' tweets, or link to articles that we find of value and mention the reporter. Through my own [handle], @NRFKathy, I connect with press on a personal basis, often spelling out how much I enjoyed their article or congratulating them on big news they may have posted. It's not extremely valuable for NRF to "pitch" media via Twitter, but we definitely make an attempt to create and build relationships.
PR News: What's more important when it comes to getting a journalist to engage with you on social, your content or your relationship?
Grannis: I'm a huge proponent of building relationships with reporters. It's easy to pitch relevant content to a reporter who happens to be covering a beat and who, as a part of their job, needs what you offer. But it's a completely different thing to nurture that relationship by building trust over time, establishing you and your experts and your organization as an incredibly credible source of information. Reporters on select beats may not use their social platforms to connect with anyone–they may simply use it to promote their news or the industry's news. That's why it's more important to create that personal connection first, then use sites like Twitter to tweet them a story, or offer a personal salute thanking them for lunch or a recent meeting.
PR News: What digital platform have you found to be the most useful for engaging journalists?
Grannis: We established Retail's BIG Blog a few years ago as a way to serve our members and partners through thought leadership and key insights into industry trends and advocacy issues. As a part of the media-relations team, I've discovered the incredible value that reporters place on this unique content. I frequently pitch reporters about story ideas based on our expert's blogs, and even suggest to reporters who want comment that we aren't able to assist for one reason or another to pull quotes from particular posts.
I continue to look for unique ways to push this original, thought provoking content to media outlets on a daily basis.
Kathy Grannis will discuss how to Find and Engage With the Right Journalists and Influencers on Social Media, at PR News' Media Relations Conference, which takes place on Dec. 12 at the National Press Club in Washington, D.C.
Follow Caysey Welton: @CayseyW