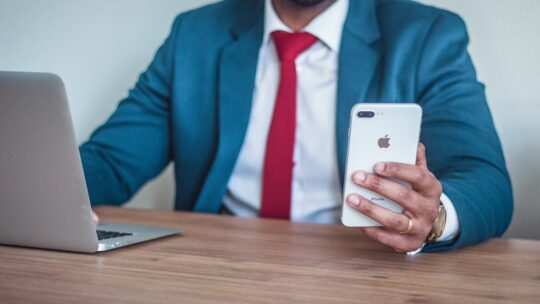 Social media is an essential part of the business world, which is why more brands are embracing employee advocacy. At the same time, company executives are expected to not only lead their companies but to also actively participate in promoting and amplifying their brands' messages on social media. 
Through an executives' active participation on social media, he or she not only extends the reach of a company's content but also showcases a personal commitment to its triumphs. 
Why an Executive Makes a Good Brand Ambassador
Executives should embrace their role as ambassadors, actively championing company news and initiatives. Their visible presence and enthusiastic support drive both internal and external enthusiasm. 
Utilizing sharing from the company page is a valuable opportunity for executives to build trust with their audiences. According to Crabb, "sharing from the company page makes it even easier to add your own commentary and post, so take advantage of this valuable opportunity to build trust with your audiences."
Emily Schwarz, Senior Manager of Corporate Communications at Georgia-Pacific, suggests framing social media as more than just a "gaming" tool, adding that it is "more of a networking, sales enablement and news gathering tool."
By using social media actively, executives can engage in their feeds, find relevant news, and connect with brands and people they admire for engagement and networking opportunities.
According to Alexandra Crabb, Senior Vice President at Caster Communications, "Executives should take an active role in amplifying company news and initiatives on their own social media to expand the reach of the company messaging and also to demonstrate an authentic personal investment in the success of the brand." 
Sharing company content on social media is a powerful way to boost exposure. Crabb advises, "With the algorithms of platforms like LinkedIn favoring individuals over company profiles, it's crucial for executives to share company content and boost its exposure."
In fact, she adds, content shared by employees has been shown to have 2x more engagement than those shared on company profiles. This is something that Microsoft Chairman and CEO Satya Nedella has done with his LinkedIn profile, which boasts 10,499,248 followers.
Best Practices
Engaging quickly with company content is essential to its success, adds Crabb. "I always remind executives to engage with company content quickly after it goes up, ideally within the first hour, to ensure its success. Liking the post is good, but commenting is better." 
General Motors Chair and CEO, Mary Barra, embraces this practice by commenting on GM's LinkedIn posts, as well as those of company employees. 
Crabb advises, "Always ensure your content is well-written, uses proper grammar, includes three to five relevant hashtags, tags relevant accounts or colleagues, and includes images or video." Ramon Laguarta, Chairman and CEO of PepsiCo, frequently tweets such messages with #PepsiCoProud.
Adding personal anecdotes to company news shared on social media can make it more personal and relatable to customers. According to Schwarz, "It makes a customer feel like they're getting some 'inside baseball' when a company executive shares the company's news on social, but adds their own anecdote to the story." 
Moreover, executives can build trust by sharing who they are as humans on social media, allowing customers and partners to get to know them and assess whether they want to do business. Kimberly Bryant, Founder of Black Girls Code, does this by sharing her love of gardening and thoughts about "Queen Charlotte" on Netflix. 
By utilizing social media as a networking and sales enablement tool, executives can build trust with their audiences and foster a culture of engagement, driving both internal and external enthusiasm for their companies.