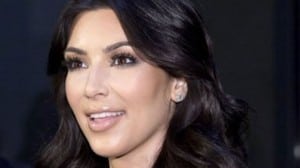 Kim Kardashian has reportedly split from her longtime family publicist, Jill Fritzo, and signed with Slate PR. Sources suggest that Kardashian is looking to rebrand herself and establish a persona separate from her family.
There is a lot of speculation regarding what prompted her to make the change. Some say it's the potential negative attention that her brother-in-law Lamar Odom could bring to the family in the wake of his recent drug scandal and arrest.
This begs the question: Will new PR somehow transform reality?
In a word, no.
Still, Kim and Slate PR could put a fresh spin on a situation that might tarnish the family empire. And the agency will likely iterate that Kim is an individual rather than a piece of a larger brand.
Nevertheless,  it's probably safe to say that Kim's individual brand has already been defined. And, no matter how good her PR efforts, there is little that can be done to change  existing perceptions.
That doesn't mean recasting Kim's brand is a fruitless venture. To the contrary, because if Slate PR does its job well then it can offer a new narrative on how she has evolved and moved on from her roots as just another Kardashian.
After all, she is a mother now and has her hand in several business ventures, so a fresh take is not a bad idea (depending on the expectations). What is unreasonable to assume is that the public will forget about her connection to the family or believe that she has completely transformed overnight,  thanks to PR.
The Kardashian brand has been somewhat infallible since its reality show launched, despite the constant ridicule by the media (which, in this case,  is co-dependent). That indicates that Jill Fritzo has done a pretty admirable job managing an albatross of publicity. But perhaps she has done all she can for Kim, and it's time for a change.
The important thing to remember is that no matter how good a publicist is, he or she can't change the past, the present or the future; they can only spin it. After all, publicists are only as good as the brands they represent.
Follow Caysey Welton: @CayseyW