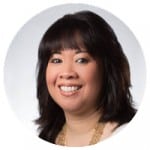 Public service announcements (PSAs) are an effective tool for creating awareness about a cause or issue, while generating visibility for nonprofit organizations. Although media outlets are no longer required to air PSAs, TV and radio stations use these announcements regularly to fill unsold airtime and as a community service.
Connect360 MultiMedia recently published an analysis of its 2013 PSA airings, revealing that the majority of PSAs aired during waking hours in the top media markets. The study not only demonstrated that PSA usage is thriving, but also it points to the opportunity for successfully using PSAs as part of a PR and/or communications plan.
Below are the fundamentals for achieving success with PSAs:
• Make sure your PSA message has the broadest appeal possible. When reviewing a PSA, stations will often consider the relevance to their audience(s). If your PSA is about a lesser-known topic, you can emphasize its relevance by including information about how it impacts different audiences.
• Include a PSA call-to-action, a "kill date" and multiple lengths. Every PSA should include a call-to-action for more information (typically a website or 800 number).
Stations also prefer PSAs that have no end date for use, as this makes it easier to air them for as long as possible. Additionally, providing multiple PSA lengths (60, 30 and/or 15 seconds) gives stations the greatest flexibility for usage.
• Watch out for branding. Certain networks and local stations will often turn down PSAs with corporate logos via clothing or signage, so be mindful of branding during the production-and-editing process.
• Leverage your TV PSA for radio. Many times, the audio of a TV PSA can easily be used for radio distribution. When scripting a TV PSA, it's a good idea to keep radio in mind to help expand placement opportunities and increase the return on investment.
• Use celebrities wisely. A PSA does not need to feature a celebrity but, when it does, there should be a connection to the cause. Whenever possible, avoid celebrities featured on a particular TV or radio network because that may hinder pick-up on other stations.
• PSA distribution/ marketing is key. Working with experts who can effectively distribute and market your campaign to stations is essential. You can ensure your message is aired with professionals who know the appropriate distribution strategies and understand how to properly publicize PSAs.
Once you know the essentials of PSAs, there are many ways to incorporate these into an integrated communications plan. For example:
• Understand how PSAs can best fit into your plan. PSAs are meant to inform and educate in a non-commercial way. However, that doesn't mean it cannot help support a branded message.
What is more, an unbranded PSA can be sponsored, say, by a pharmaceutical company and distributed in partnership with a nonprofit to raise awareness about a particular health condition.
• Expand beyond traditional. Placing PSAs online can be a great way to reach specific target audiences driving traffic to websites.
• Consider adding Hispanic or other multicultural PSAs to the mix. Hispanic media and other ethnic outlets tend to be underserved when it comes to PSAs, which creates great opportunities for reaching multicultural audiences. When developing ethnic PSAs, these should not just be translations. They need to be culturally oriented.
Also, if the PSA's call to action is a website or 800 number, be sure these are available in the appropriate language for your target audience.
Broadcast stations often turn down PSAs if they are branded or ask for donations, but these restrictions do not apply with online media.
An online PSA campaign will not only help augment visibility but also is particularly instrumental if a PSA needs to mention a corporate sponsor or if donations are a primary objective.
In terms of metrics, national broadcast PSA distributions will typically generate thousands of airings translating into millions of audience impressions and donated media values.
PSA media values can also be used by nonprofits as an in-kind donation becuase the station airtime is provided free of charge.
Nonprofits often list the donated media values from a PSA campaign on their financial statements, helping to reduce the percentage of donations used for overhead expenses and increasing the percentage of donations spent on the organization's cause.
When executed properly, PSAs can be a powerful component within a public relations or communications plan and make a real difference in helping to reach your target audience.
CONTACT:
Ivette Achong is the head of Connect360 MultiMedia's public service. She can be reached at iachong@c360m.com.
---
This article originally appeared in the March 17, 2014 issue of PR News. Read more subscriber-only content by becoming a PR News subscriber today.