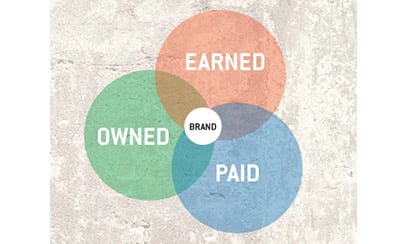 Our job as public relations professionals is to help our clients tell their stories through the media. At Ogilvy, we land our clients' CEOs interviews on TV and persuade journalists to write flattering headlines about the features and benefits of our clients' products, services and programs. In media relations, we don't buy media coverage and rarely write stories for reporters but rather persuade journalists to write the stories and provide the background information necessary for coverage.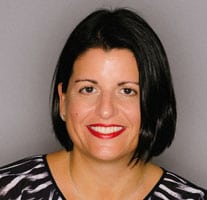 We are focused on creating a sphere of influence by working with the most influential reporters regardless of their medium, to shape reputation today. By creating integrated campaigns that focus on a strategic mix of what we refer to as earned media, social media and content, we zero in on building the business of our clients – making our clients industry leaders, driving consumer engagement and ultimately increasing market share.
Much of what we do in public relations involves managing personal or brand reputations. Based on how a public views and understands an organization, reputation is really the fundamental impression of an organization and the social evaluation that people make of it.
In my opinion, earned media should be the cornerstone of driving reputation. Earned media makes up one of the three pillars of today's integrated (or converged) media model, which consists of earned, owned and paid media.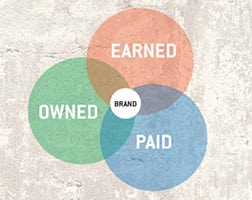 For example, since 2013 Ogilvy Media Influence has worked to tell Citizen Financial Group, Inc.'s transformation story by building confidence in the bank, elevating its visibility nationally, and ultimately increasing consumer and commercial business. We created a strategic campaign that highlighted the bank's improved customer experience, technology investment, the launch of two major student-lending products, growth of the commercial bank, a rebranding campaign and talent acquisition.
As a result, Citizens experienced a 620% surge in applications to its private Education Refinance Loan program due entirely to our PR-driven campaign. Moreover, Citizens gained significant share of voice on a national level against a backdrop of top U.S. banks.
While earned media is the most risky, it's also the most authentic. Earned media can mean the most and be a very successful model. What's important to understand is earned media cannot be bought or owned. It can only be gained organically, hence the term 'earned', and that is what makes it so valuable. A Nielsen study in 2013 found that earned media is the most trusted source of information in all countries it surveyed worldwide.
It also found that earned media is the channel most likely to stimulate the consumer to action. Earned media is unpredictable, the most challenging to control and never guaranteed like advertising. But its weakness is also its strength, offering unparalleled credibility, third party validation and its uncertainty is the crucial price we pay for gaining glowing publicity!
This convergence of marketing and media boils down to one thing—content that is trusted. Statistics show that consumers need to see, hear and interact with a message five times before they start to believe in it. Advertising has reach, yet if you pair it with earned media – consumers trust the message more. Leveraging earned media and displaying it on owned media channels enables more brand support; consumers love to tell your brand story and serve as your brand ambassador.
The bottom line is, if you don't start integrating paid, owned and earned media you will be at a disadvantage – both as an agency and even worse, as a brand.
Jennifer Risi is the Managing Director of Ogilvy Media Influence, North America and NYU professor of strategic communications. Follow Jennifer: ‪@JenRisi. Follow Ogilvy: @ogilvypr