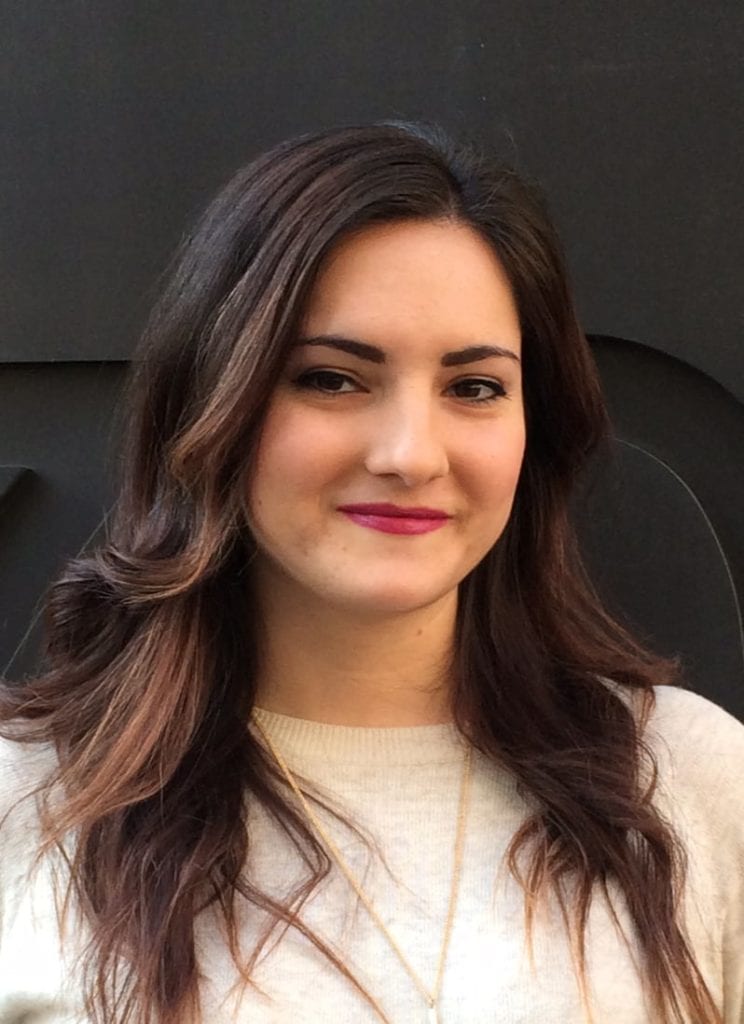 Today I will receive more than 100 promotional emails that I will not read. I will scroll right past countless branded tweets in my Twitter newsfeed and ignore a handful of sponsored posts on Facebook and news sites I browse. That's not very promising for brands that want to communicate with Millennials like me. How to change the equation? Whether it is to earn their loyalty or educate them about a current issue, brands must break through the clutter effectively to reach and communicate with this peer group, who were born between the early 1980s and early 2000s.
With the prevalence of social media, smartphones, Netflix and text alerts, it is not enough to just broadcast a message via traditional ads and PR. Brands must target Millennials where they live and get their news and align with their influencers. They also must tread lightly, however.
That's because Millennials have very acute "BS" meters. A recent survey by SocialChorus shows 67 percent of Millennials have never clicked on a sponsored story; they distrust advertising and are turned off by mass messages. They also know when a brand is being insincere and often have averse reactions when they sense brands are trying too hard to win their loyalty (and precious dollars).
DiGiorno's social media gaffe last year is a perfect example. The brand made headlines for its tweet using the hashtag #WhyIStayed, which was trending during the Ray Rice domestic abuse scandal, to promote pizza. Sometimes, brands can be too quick to jump into a conversation that they have no business participating in. And in situations like this, it majorly backfires with the audience.
Brands must not only be aware of what they say, but how and where they say it. To effectively engage with Millennials, consider the following:
• Do your research. Whether it is a formal focus group or a quick survey, it is important to know the platforms on which your target audience is spending the majority of its time. From there, you must consider the type of message you are sending and which channels make the most sense. Of course, this is sound advice for targeting any group.
But back to Millennials. Trust me, Millennials rarely look at direct mail and email, so don't waste your budget. In fact, their habits have started to transform the way that certain media share news.
Facebook and Snapchat, for example, have updated their platforms to incorporate more editorial content, since that is where many Millennials are spending their time.
• Personalize the message—and be playful about it. Sometimes, the best way to communicate with a large group of Gen Yers is to engage with just one. They are most influenced by their friends and peers. 98 percent of Millennials are more likely to engage with a friend's post than a brand's, according to SocialBro.
When that one person enjoys a personalized experience, it can create a ripple effect; the person is more likely to retweet and talk about it with friends. It's also a plus when the brand has a sense of humor. When working with a large national restaurant chain, one Millennial, Justin, tweeted about his love of bacon cheeseburgers.
The brand, along with a few competitors, engaged in some friendly bacon-cheeseburger banter. The conversation, although technically with just one person, accrued its own audience, including Justin's peers and several others who were intrigued by the hyper-personalized, inter-brand communication.
• Don't stereotype. We once worked with a client who insisted that in order for a promotional video to go viral on YouTube, it must have a cat. Yes, there are plenty of cat memes that became highly shareable content, but it is not a prerequisite to reach Millennials.
This also stereotypes the audience. Not all Millennials are lazy, live at home or feel entitled. While this may describe a fraction of the demographic, catering to this subset will alienate independent and ambitious Millennials.
• Appeal to their values. Millennials are more likely to support a cause than a brand. Brands that tap into social responsibility in an authentic manner and engage accordingly have a strong success rate with Millennials. A great example is the ALS Ice Bucket Challenge.
Most consumers don't want to hear about your product or service; they want to communicate with a brand that offers customized interaction and meaningful engagement.
The Ice Bucket Challenge not only spread amongst peers, but brands and celebrities also got involved. Companies such as Chili's, Macy's, KFC, Pillsbury and Samsung had their own creative way of accepting and passing along the challenge. Not only was this an organic way to show target markets that they share their values of giving back, but it also put a human face on many of these often-faceless brands.
• Focus on the experience. Bud Light is one brand that is doing this exceptionally well with its "Up for Whatever" campaign. Millennials prefer brands that communicate a value and differentiate themselves from the competition.
Bud Light shows Millennials the experience they gain by interacting with the brand—it's not just a beverage, but part of a lifestyle. Many Millennials don't respond to gimmicks and promotional communications. While social media is a great way to spread the word about a "BOGO" (buy one, get one free) deal, it usually resonates poorly with the audience.
There are several ways to measure the effectiveness of communicating with Millennials, including evaluating customer sentiment fluctuations by analyzing social media and anecdotal activity; comparing sales or specific event attendance or conducting before and after surveys.
Ultimately, however, it depends on the goals a brand aims to accomplish with the targeted communication.
Catering to Gen Y
Just as brands strive to reach Millennials and win their loyalty, so, too, do politicians. About 45 million Millennials now are eligible to vote, and that number is expected to reach 78 million by 2016, making this demographic a very valuable target for people lining up to run for President in 2016.
As presidential politics kick into high gear, the candidates and their campaign teams have to go beyond traditional press releases, press conferences, TV ads and direct mail campaigns to communicate with Millennials. Instead, they have opted for new ways to directly engage with Gen Y voters, particularly via social channels such as Facebook (where Jeb Bush announced that he was forming a presidential exploratory committee).
Owing to their distrust in government, Millennials tend to support candidates who identify with causes they support. It is not just about party affiliation anymore; the focus is more on shared values and social responsibility.
The candidates who can best align themselves with causes that Millennials are passionate about and effectively communicate why they support such causes stand the best chance of winning over the demographic. As the campaign unfolds, how the candidates communicate with Millennials may hold valuable lessons for brands and organizations about how to appeal to this elusive, yet increasingly important generation. —N.H.
(Nicole Hall is a senior account executive at Peppercomm.)
CONTACT:
Nicole Hall, nhall@peppercomm.com
This article originally appeared in the March2 , 2015 issue of PR News. Read more subscriber-only content by becoming a PR News subscriber today.