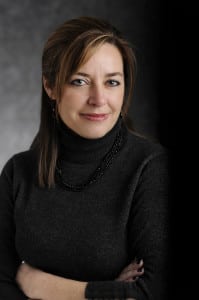 We can admit it—there are some agencies that still struggle with understanding synergies among the PR, content and creative disciplines. However, they can achieve great results when they grasp how to effectively combine these disciplines. They can then use that knowledge to better unify marketing strategies and activities.
Following are three opportunities for agencies to achieve better integration through public relations:
1. PR + Content = Targeted Storytelling. Public relations and content have become so entwined that it's often difficult for agencies to pull these two disciplines apart.
The likely reason is because both PR and content practitioners are writers and storytellers.
Yet contrary to what some clients believe, content marketing is not just about creating a series of infographics or blog posts, but rather it is a strategic integration of all the content a brand produces. Sometimes this means writing blog posts, white papers or social media posts—the very things that PR practitioners typically created.
Generally, PR practitioners are more poised to know what resonates well with the audience and are able to effectively push these client pitches out to reporters and other audiences, with the goal to secure media placements, or earned media.
At the same time, content practitioners are well suited to know which content fills the conversation gap in a specific category or business.
The content group may leverage a blog or social media, taking something that PR has published elsewhere and repurposing it in this owned media.
When the two disciplines are in lockstep with what works well and what doesn't, and can collaborate in their strategy, they can develop content that not only is interesting but well received by their audience—whether that audience is the media or the end user.
2. PR + Creative = Visual Storytelling. Typically, the creative professionals think the PR people are just the good-news people who don't do the heavy lifting, and the PR professionals think the creatives are interested only in paid media and not earned.
However, when creatives partner with public relations, the storytelling can be enhanced. For example, traditional PR practitioners are accustomed to handling a news release and locating photos or other images to go out with that release.
Why not layer in the creative process to add a visual component like a graphic or illustration in order to communicate value?
An infographic, for example, can bring the information to a whole new level; however, PR needs creative in order to accomplish this.
Similarly, creative professionals who are good at conveying human relevance in the advertisements they create can advise PR on how to better bring out the emotional elements in the storytelling.
When creative understands what PR intends to achieve with their stories or publicity in relation to the overall advertising campaign, it helps make the plan resonate better with clients.
3. PR + Search Engine Optimization = Accessible Storytelling. Sure, the folks in PR are the ones brands go to for their news releases, new product launches or speaking engagements.
And PR professionals use social media to reach out to journalists, bloggers and other influencers to build those long-term relationships. When PR and search engine optimization (SEO) professionals partner, thought leadership is ensured because the right audience then finds what PR has written and distributed.
The goal is for brands to be associated with the right topics and to come out on top in search. That means everything from website copy to news releases and white papers must be optimized with popular keywords or links to enhance search engine traffic.
SEO and PR pros work together to decide the keywords to target and how to best accomplish these goals. SEO also helps with site analytics and measurable data that aligns with a company's business goals. Thorough testing and evaluating between the two disciplines ensures accessible storytelling.
Agency integration does create dependencies. But when disciplines collaborate, what is achieved is a more consistent message, sent through the right channels, to better target customer behaviors.
CONTACT:
Adryanna Sutherland is president of gyro Cincinnati. She can be reached at adryanna.sutherland@gyro.com.
---
This article originally appeared in the April 7, 2014 issue of PR News. Read more subscriber-only content by becoming a PR News subscriber today.