When Helene Solomon and Ashley McCown sit down with prospective clients, part of their value proposition is communicating the meaning of the ampersand that's often included in the company name, Solomon McCown &. The ampersand not only is part of the agency's logo, but indicative of a culture that places a premium on cooperation. That goes for both internal and external purposes.
Take SM&Us, or Solomon McCown University, workshops designed to educate the agency's staff members about various facets of PR, including writing, pitching and attracting new clients. And with an eye on existing clients and prospects there's "SM& Presents," a series of public affairs discussions that's become a staple of the Boston-based agency.
"It shows an open-mindedness to collaboration," said Solomon, CEO, referring to how the "&" in the company name permeates every aspect of the agency. "It's delivering on our promises at a senior level."
Ashley McCown, president of the agency, added: "It makes clients feel that they're going to be well taken care of. It's a pitch strategy that resonates with clients."
The PR agency, which this month is celebrating its 11th anniversary, specializes in several verticals including corporate communications, nonprofit PR, crisis management, real estate, healthcare and public affairs.
The agency now has a total of 30 employees, with four new staffers joining the fold in 2013.
Clients range from real estate project INK B-- LOCK South End to construction company Skanska USA to New Boston Fund, a privately owned real estate investment manager. New clients in 2013 include ECG Management Consultants, Lahey Health and Winn Companies.
The agency has "a real understanding of our business," said Gary Hofstetter, president of New Boston Management Services, a subsidiary of New Boston Fund Inc., which has a cumulative market value of about $3.5 billion, including 23 million square feet of commercial real estate and 7,500 residential units. "As large as we are, we're a still a family-run business and [Solomon McCown] is able to have a balance of perspectives."
Hofstetter, who has been a client of Solomon McCown since the agency's inception, said that the agency handles crisis management for both corporate and the company's individual real-estate properties. "With my business, it could be, say, an apartment building fire and they know how to handle it" from a communications perspective.
The agency has also developed social media channels for both corporate and individual properties.
"They've helped us raise our awareness of the brand, which helps us raise money and get broker involvement," Hofstetter said. "The more we're out there, the better it is for the brand."
The vast majority of Solomon McCown's other clients feel similarly, apparently, with the agency owning an 86% client retention rate.
After incurring its first and (so far) only down year in 2011, agency revenue grew by more than 30% in 2012, exceeding $4 million.
DIGITAL INITIATIVES
In the last six months the agency has rolled out several initiatives designed to offer clients more diversity of services—especially when it comes to digital communications and video—and increase its appeal among prospects.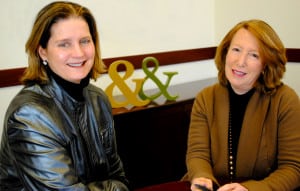 • In April the agency opened up a New York office, which has one staffer. "It's better exposure for us, helps us in relationship building with key reporters and gives us easier access to our New York-based clients," Solomon said.
• Last summer the agency established a digital division, focusing on myriad social channels.
• Also in the summer of 2013 the agency debuted a creative content department, led by vice president T.J. Winick, who prior to coming aboard was a Washington, D.C.-based correspondent for ABC News. The unit produces a wide array of content on behalf of its clients and the firm, such as blogs, corporate videos, ebooks and podcasts. "We have to walk the talk when it comes to content creation," Solomon said.
• A major overhaul of the agency's website to include a sharper focus on video programming, more engagement on social channels and posting several items daily on the company's blog, which is called "& Then Some."
A BROADER PALETTE
Solomon McCown is also bringing a broader palette to its crisis management practice. For example, the agency has started working with several of its healthcare clients to develop communications strategies to deal with a potential breach in data. It's also showing clients how to deal with the media and other stakeholders when such a crisis occurs. "It's understanding internal communications and public reporting requirements," McCown said.
The agency has also helped its healthcare-related clients to prepare themselves for key milestones concerning the Affordable Care Act, including the Supreme Court ruling on the historic legislation designed to provide health insurance to millions of Americans.
Along with new services, Solomon McCown takes pains to improve its own branding.
Solomon said that the "SM& Presents" Thought Leadership series, which debuted in 2003, has gone a long way toward enhancing the agency's visibility with both existing clients and prospects.
In May and November 2013, for example, the agency hosted two discussions, "The Future of Boston" and "Post-Election Media Panel," featuring local media personalities. All the content stemming from the series is packaged into emails, blog posts and online video that the agency distributes on the appropriate media platforms.
The agency also takes care to nurture its employees. Starting in 2011 it started to offer professional development plans for all its account supervisors (see sidebar). "It empowers people to speak up about what they want to do" in PR, McCown said. "When you say to a young professional, 'What do you want to do?' they're not even thinking a month ahead of time. So it's enlightening for them to think about. It's not a cookie-cutter approach." PRN
CONTACT:
Helene Solomon, hsolomon@solomonmccown.com; Ashley McCown, amccown@solomonmccown.com
4 Tips for Keeping Your Team Members on the Fast (PR) Track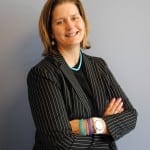 At Solomon McCown, part of our commitment to help our account supervisors (AS) grow and take on new challenges is developing Professional Development Plans (PDPs). We have found that by working together to identify goals for their growth and the steps to get them there we create a path for success. Here are some tips we have found useful in creating our PDPs:
▶ Make it personal. While everyone aspires to be promoted and recognized for their accomplishments, the path an individual AS takes to get to the next level can be different from his or her colleagues. We don't create the plan for the AS; we do it together. We start by asking account supervisors to really think about what motivates them. For some, that is the substance of the work they do and want to go deeper into certain sectors. Or they want to tap into expertise they had before they joined the agency and leverage it for new business. For other account supervisors, the focus is on being an effective manager for their teams. We don't tell the AS how he is going to move up. We want these folks to drive their own destiny.
▶ Make it real. To be attainable, goals must have specific steps/milestones attached. If one of our account supervisors wants to be involved in new business development, we create a process for regular meetings, identifying targets for outreach and meetings/conferences they should attend.
▶ Make it consistent. We meet quarterly with each AS to evaluate progress against goals. When goals are met, we set new ones. If goals are not being met, we talk about why not and brainstorm ways to get over any hurdles. A PDP is an effective tool when it is regularly discussed and updated, not pulled off the shelf once a year.
▶ Make it fun. We have a Q4 football-themed incentive program, in which the staff nominates its peers and managers for different categories. Account supervisors can win for Quarterback, Coach of the Year or MVP. Winners in each category can choose from getting a $100 bill or a day off. The effort plays right into an esprit de corps.
This article was written by Ashley McCown, president of Solomon McCown.
This article originally appeared in the February 3 issue of PR News.