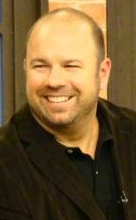 Kenneth Wisnefski
In the online marketing industry, obtaining maximum visibility is the greatest challenge that both marketers and business owners face. Processes such as search engine marketing and social media optimization rely on factors including branding, content, links and authorship to help forge a greater presence across social networks and in search results. In order to build this "page authority", it is necessary to gain recognition from high-quality, trusted sites such as popular blogs and online news outlets.
The value of the inbound links pointing to your Web site can be tremendous. Over the last several years, Internet marketing has evolved and press releases, media pitches and increased brand awareness are becoming more important elements within both existing and new campaigns. Today, public relations initiatives play a much larger role in online marketing than ever before and its value to business owners is virtually immeasurable.
Recently, the world's leading search engine, Google, implemented several changes to its search algorithm. These changes, known as the Panda and Penguin updates, were designed to better filter search results based on quality and relevancy. Formerly, low-quality content and links to a given page actually had value to Internet marketers as they helped brands gain greater authority.
However, many online businesses were affected by the updates and lost substantial visibility and even revenue from the algorithm changes. In response, many of these companies evaluated public relations as a means of rebuilding their brands on the Web and achieving greater mainstream exposure offline as well.
Traditional and digital marketing strategies have both integrated more aspects of PR as of late and businesses have relied on their Web sites and social media platforms to help promote their press releases and other initiatives. Conversely, those initiatives are effective in building greater overall brand awareness by reaching new audiences and demographics. Going forward, many marketing experts anticipate PR becoming a crucial component of success and growth for their clients.
The key to maximizing online visibility through public relations efforts is designing an effective strategy. Business owners can utilize their knowledge of their industry and trends that relate to their clients to leverage media coverage and promote such coverage through their site and social media, gaining search engine visibility in the process. Press releases and press conferences are also valuable to businesses as they can be distributed and promoted both on and offline.
For companies that use PR, it is always important to reach targeted demographics, but to also be somewhat accessible to a more diverse audience, as well. This will help to enhance social media followings and engagement levels and is also useful in establishing a solid brand identity on the Web. Researching relevant trends and topics will assist marketers and business owners in developing pitches, press releases and fortifying their brand and its representatives as experts in their field.
In 2011, the public relations industry generated $3.8 billion and Internet marketing and advertising accounted for over $10 billion in revenue. The growth rate of these industries is nearly parallel and as they become more closely integrated, their combined success is also expected to rise. In fact, it is estimated that public relations will annually grow by 8% to reach $5.4 billion and online marketing and advertising is expected to grow nearly 20% to reach $19.5 billion by 2013.
The future of both PR and online marketing is undoubtedly secure and new strategies will continue to be developed that capitalize on their proven results. The importance and value of public relations efforts within search engine optimization, social media optimization and reputation management campaigns is now well understood by both Internet marketers and their clients and will have a pivotal role in the industry for years to come.

Kenneth Wisnefski is an online marketing expert and founder and chief executive of WebiMax, an online marketing agency in Mount Laurel, N.J. His firm specializes in search engine optimization, reputation management and social media marketing services. Inc. Magazine recently ranked WebiMax 37 on their 31st annual Inc. 500|5000 for 2012. Follow Kenneth on Twitter @KenWisnefski.