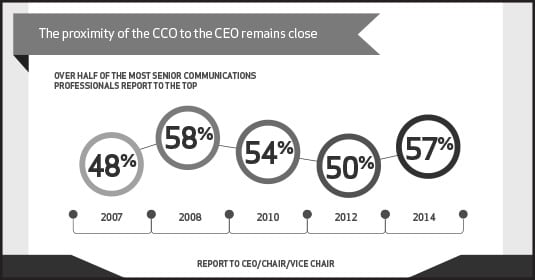 Starting this month hundreds of directors and associate directors of marketing at consumer products giant Procter & Gamble Co. officially became brand directors and associate brand directors. The world's biggest advertising spender has eliminated "marketing" from its nomenclature, although marketing is not going away. Hardly. The move is the latest in an organizational redesign that P&G announced earlier this year, whereby the marketing operation becomes "Brand Management," a P&G spokeswoman told Ad Age.
Brand Management at P&G now covers four functions, including communications (the term "public relations" no longer exists at the company). It's not a sure thing but as goes Procter & Gamble so go many other companies, particularly in consumer markets.
No doubt P&G is in the vanguard of macro changes in business communications. PR managers, of course, have a vested interest in these changes, as their role increasingly encompasses disciplines that once fell strictly under marketing.
'THE RISING CCO'
Indeed, the number of global chief communications officers (CCOs) who have oversight for marketing rose to 35% this year, from 26% in 2012, according to "The Rising CCO V," a recently released report by executive search firm Spencer Stuart and Weber Shandwick.
The online survey, which garnered 203 responses, found that 57% of CCOs now report to the top executive (CEO/Chair/Vice Chair), up from 50% in 2012.
"The CCO role is changing at many organizations," said Ginger Hardage, senior VP of culture and communications at Southwest Airlines. "It has always been fundamental for the CCO to understand and be an advocate for the business. At Southwest Airlines, we have always started with the employee as being key to driving our success. That means we spend considerable energy communicating with our employees first so they have the level of information to 'act like owners' and better serve our customers."
CCOs report that compared to previous years, they are hiring more digital and social media experts (73%) and developing more relationships with influential Twitter users and bloggers (55%), the survey said.
THE INTANGIBLES
George Jamison, a partner at Spencer Stuart, who leads the company's corporate communications practice, provided three tips for senior PR managers to boost the odds that their company would consider them CCO timber.
1. You need hands-on experience with the most innovative, game-changing technologies and practices and to understand how consumers are using them.
2. Possess a strong grasp of the company's fundamentals. "You have to understand how the company makes money and how communications can contribute to value creation," Jamison said.
3. Pay attention to the "intangibles," according to Jamison. "You need to have an executive presence that inspires confidence in senior leaders and have a broad view of the world."
Another discipline that PR managers need to master: how well they can work across multiple functions; not just with marketing and advertising, but HR and, particularly, finance.
"You need to build a coordinated approach," said Roger Bolton, president of Arthur W. Page Society, whose membership includes CCOs of Fortune 500 companies and the CEOs of the largest PR agencies.
Bolton, who previously served as senior VP of communications at Aetna, also stressed that senior PR managers need to do a better job of knowing when (and how) to speak up.
"I speak to a lot people in communications who tell me that the business people often make stupid decisions that PR is left to execute," he said. "Well, the best PR professionals aren't afraid to speak up and speak up effectively. PR execs who are strategic business leaders at the senior level are the ones getting broader responsibilities."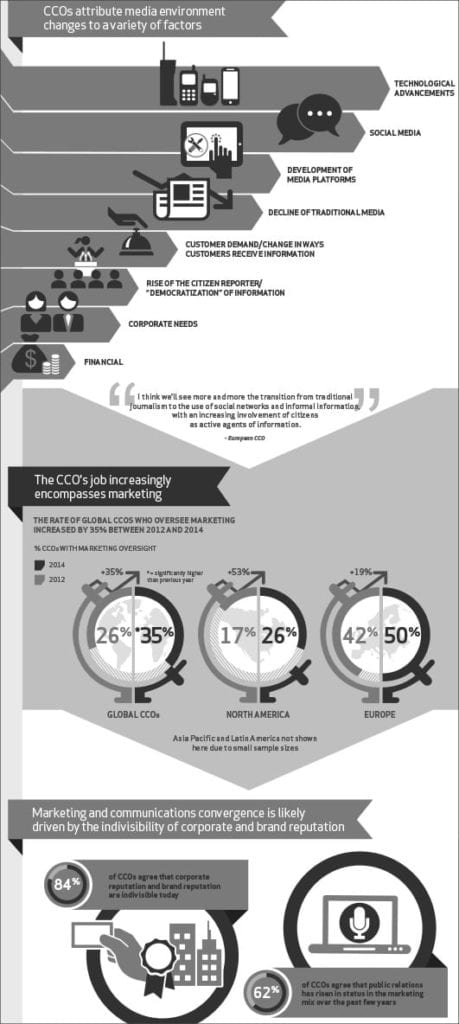 CONTACT:
Roger Bolton, rbolton@awpagesociety.com; Ginger Hardage, ginger.hardage@wnco.com; George Jamison, gjamison@spencerstuart.com.