With the plethora of tools available and an abundance of social metrics crying out for attention, what are the best metrics to measure?
Besides being aligned with the goals of the C-suite, a good metric should be: comparative, understandable, a ratio or rate and capable of influencing behavioral change, says Sean Swentek, VP, social media, Opus Bank, borrowing from Lean Analytics' Ben Yoskovitz. From there choose your business objectives and match them to an appropriate metric, as shown in the first slide. Should increasing brand awareness and providing customer support via social be your goals, the metrics you might want to measure are growth in organic social impressions and the rapidity of replies to customer service requests, respectively.
The C-suite's needs also should be top-ofmind in your presentations, Swentek says. No 50-page reports allowed. Dashboards should be clean, easy to see, snackable (quick and easy to digest) and, of course, valuable (2nd slide).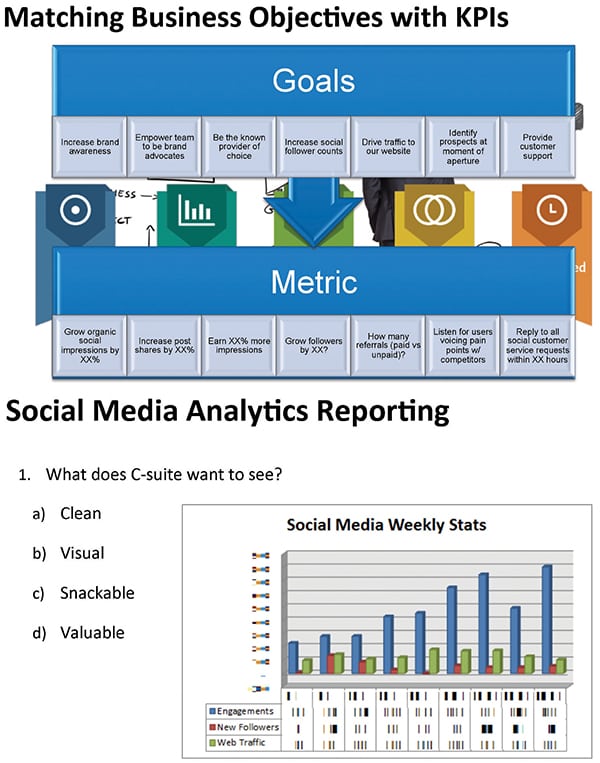 Contact: @swiz sswentek@opusbank.com
This article originally appeared in the March 28, 2016 issue of PR News. Read more subscriber-only content by becoming a PR News subscriber today.