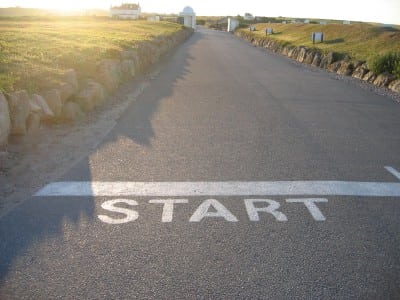 If you're a latecomer to Snapchat, getting started can be intimidating. This is understandable: It's a very different platform from the social media mainstays that were first designed to be used on a web browser, before smartphones were ubiquitous. The way Snapchat exploits new technology and a new medium is what makes it so effective, but also what sometimes makes it a bridge too far for those who aren't fluent in the digital world.
But it's time to dive in. Invest a bit of time exploring the platform, and you'll soon get the hang of it. As a jumping-off point, Christina Shadle, social media manager at TrueCar, contributed a selection of her Snapchat tips to the PR News Book of Visual Storytelling. Take her advice and begin establishing a presence among a new, young audience.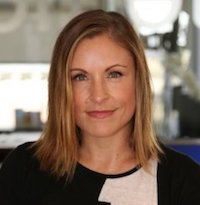 1. Showcase the 'of-the-moment': Snapchat is the perfect platform for giving followers a behind-the-scenes look at everyday office life and interesting events. If you're in charge of Snapchat for your business, stay on your toes because you don't want to miss a great opportunity for a story. TrueCar has given users first looks at events like the Tokyo and Los Angeles auto shows to share vehicle debuts during the press and trade show days. These have performed particularly well among TrueCar's audience. At the same time, it has shared snaps of cute puppies and dogs lounging around the office that have also gotten plenty of play. Viewers are following in the hope you'll show them something exclusive and fun.
2. Have a sense of style: With the advent of Snapchat's stories feature, brands can tell stories that live for a full 24 hours before they disappear. This has been key for brands looking to use the platform as a PR tool. Alternate between video and stills to keep the story moving along. Just remember that if you're shooting video, your audience will get volume too, so that loud concert might not be the best spot to film. As for stills, get creative to showcase everything from the goofy to the glam. It's also helpful when you're snapping a story to have a beginning, middle and end. Pop culture references are welcomed no matter who you are!
3. Variety is key: Switch up your strategy from the simple to the complex. A still photo
of coffee first thing in the morning might seem cliché, but often it's just the thing your audience can relate to. Your audience will be most excited when it feels you're providing a different, more authentic view of what's going on throughout the day. In this sense, Snapchat gives you an opportunity to show off your brand or company, which also makes recruiters happy.
4. Emoji away: Whether you are snapping a still or video, get creative (but not messy) with text and emoji (stickers) to show personality. And if you have one or two words to include in a snap, you can use the handwriting/drawing feature. If you happen to have an artist you can tap, utilize his or her skills for some creative doodles. Viewers love those! But keep in mind that if your handwriting is less-than-legible, the snap will look cluttered.
5. Swipe right: Snapchat filter options are a great opportunity to experiment and provide an effective way to give a literal or ironic touch to enhance your snaps. The black-and-white filter makes everything classy, while custom city or event logos keep you connected to Snapchatters around you.
Our Snapchat webinar, April 25 at 1:30 p.m., will delve deeper into how to develop a presence on the platform. Speakers from PwC, American Addiction Centers and more will share their expertise in communicating core messages in new ways.
Follow TrueCar: @TrueCar
Follow Ian: @ianwright0101