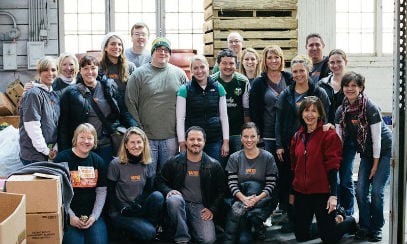 Winner: Waggener Edstrom Worldwide
Waggener Edstrom Worldwide has a longstanding commitment to contributing up to 1% annually of its total fee revenue to communities. But in 2012 Waggener Edstrom took its charitable efforts up a notch, contributing $1.4 million to nonprofit organizations, or 1.18% of the company's total fee revenue.
Taking the agency's charitable contributions to a higher level last year involved multiple efforts. These efforts included the launch of #WESmackDown, a year-long competition of quarterly volunteer events between the agency's Portland and Seattle offices, which garnered more than 20 employees per office, per event. Waggener Edstrom facilitated monthly volunteer events in those offices, as well.
The company in 2012 also engaged its employees by becoming a partner in several global community campaigns, such as the United Nations Global Compact (to which WE has been a signatory since 2010); Clinton Global Initiative, A Billion + Change; and Giving Tuesday.
Another significant part of the charitable effort: an end-of-the-year holiday campaign sharing gifts with the communities in which Waggener does business. Not only did the effort exceed Waggener's financial contributions to communities in need, it also brought more of its employees into the charitable fold.
While the company set a goal of motivating at least 60% of its employees to use a portion of their 16-hour volunteer benefit, in 2012 78% of Waggener's employees (or 667 workers) jumped on board. All told, Waggener employees recorded 5,007 volunteer hours last year.
Honorable Mention: