Winner: Hormel Foods Corp. and Burson-Marsteller - Hormel Foods 2011 Corporate Responsibility Report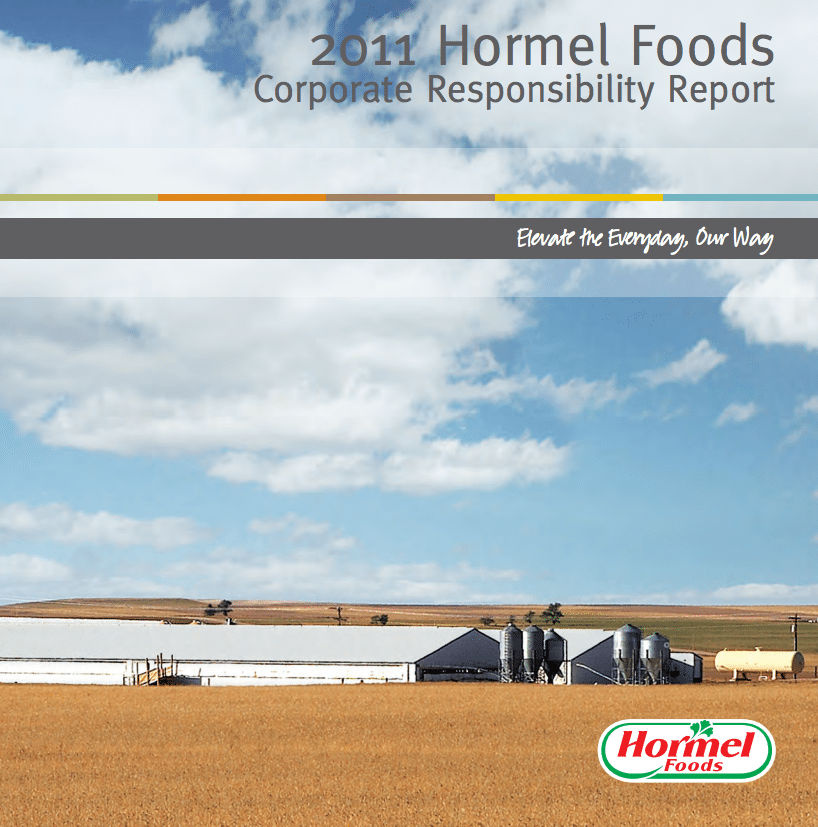 With its fifth CSR report, Hormel Foods, along with its team at Burson-Marsteller, sought not only to communicate its corporate responsibility achievements and goals, but to do so in the framework of the company's mission, vision and values platform it calls "Our Way." The report delves into the company's water use reduction achievements, employee safety performance, responsible animal care research and strategic efforts. It also states new goals and initiatives in key areas such as health and wellness, food safety, new product development and charitable contributions.
The challenge, though, was to make this fully online report fresh for stakeholders and to reach them in new ways. Hormel raised awareness of its report via a Twitter contest in which @HormelFoods followers were quizzed about the company's sustainable business practices. Hormel picked up five new followers per day and the @HormelFoodsCorp handle and #HormelPR hashtag were mentioned by users in their Twitter updates on 447 occasions. The report ultimately achieved the "A" level of GRI G3 reporting standards and received high marks from internal and external stakeholders. —Steve Goldstein

Honorable Mentions:
Excellus BlueCrossBlueShield - Local People Serving Local Communities: The Lifetime Healthcare Companies 2011 Annual Report

GOJO Industries - 2011 GOJO Sustainability Report

Office Depot Foundation - 2011 Office Depot Foundation Report to the Community

Wells Fargo & Company - Community Commitment. Unchanged Vision.