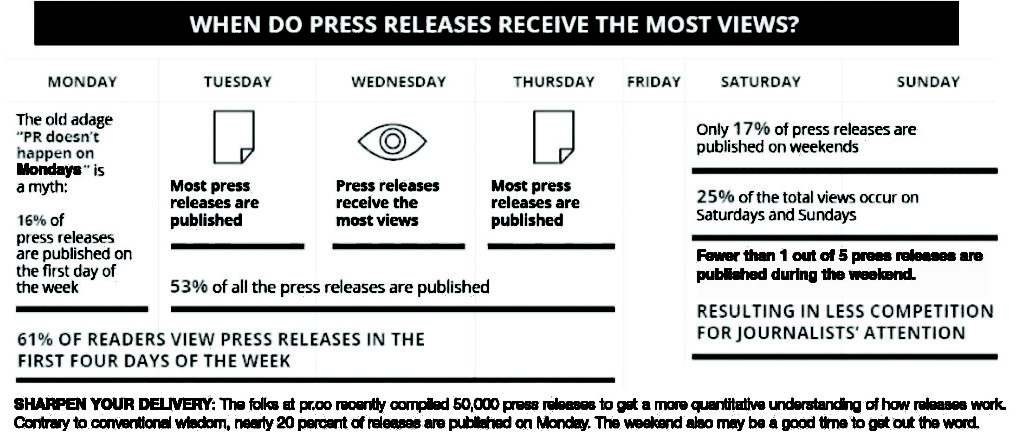 The press release can be one of the most powerful tools in a communicator's kit. A well-written release informs the media about your products or services and can lead to greater exposure for your brand.
Too often, however, press releases get bogged down by insider jargon, techno-babble and overused corporate lingo that turns off readers. It's hard enough to get an overworked reporter's attention with a release in the first place. There's no need to make it worse with bad writing.
SHIFT Communications cleverly illustrates the problem with its game Bad Press Release Bingo (#PRBingo). This game, which uses SHIFT's 50 Most Used Words in Press Releases (see graphic below), can be played either solo or with colleagues. All you need is a timer and some of your most recent press releases. If your release contains enough overused words, then you win the game. Of course, winning means that you might have a clunky press release, so temper your celebration. And start putting more effort into better writing.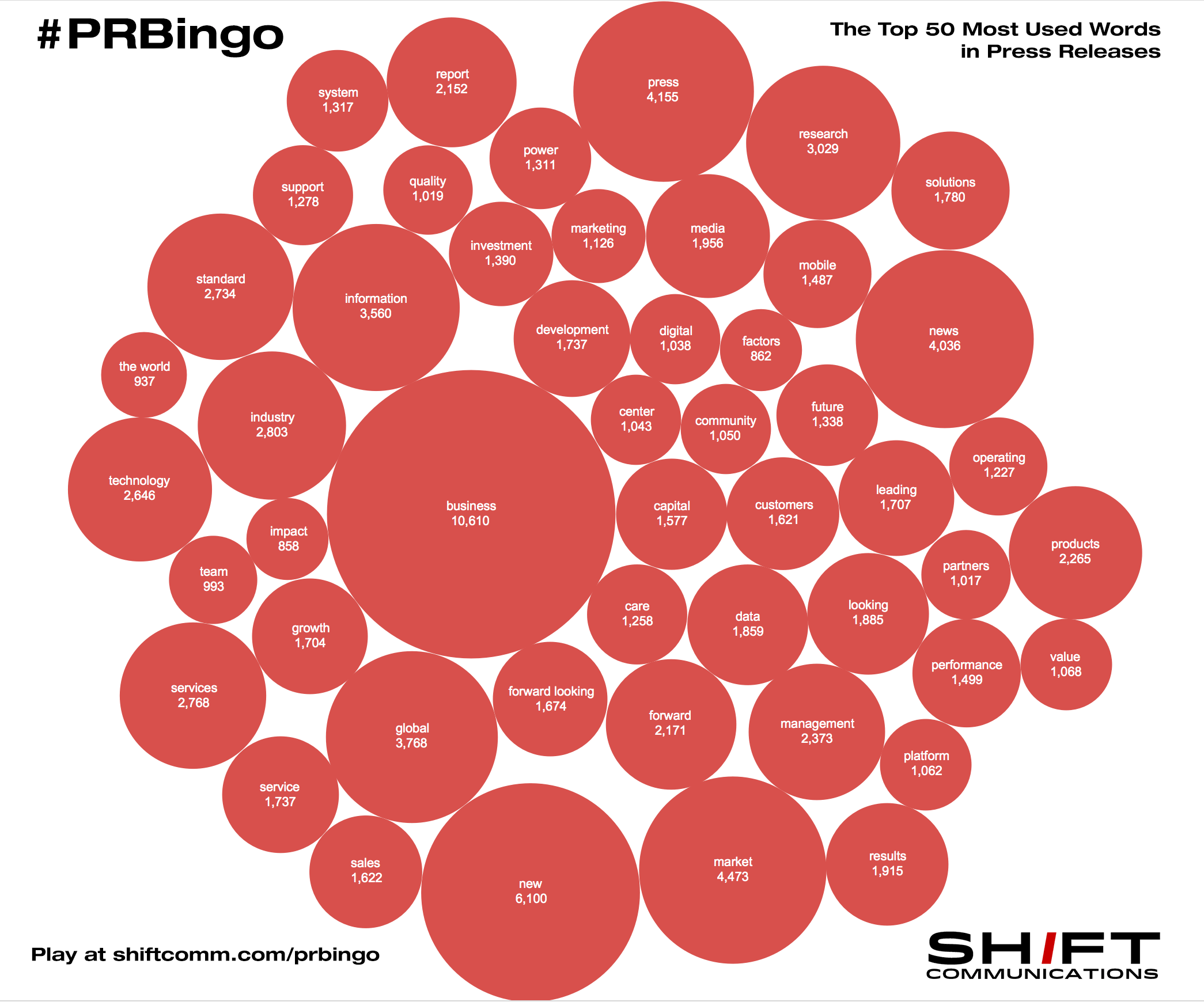 Christopher Penn, vice president of marketing technologies at SHIFT Communications and one of the developers of the Most Used Words list, is a featured speaker at PR News' Google Conference, which took place on Feb. 11 in San Francisco. You can learn more about press releases at the PR News Press Release Writing Boot Camp on April 21 in D.C. 
Follow Richard Brownell: @RickBrownell