PR Newswire on the Block: Britain's UBM Plc confirmed last week it's in "highly preliminary" talks to sell press release distribution service PR Newswire. The rumors about PR Newswire's sale had been circulating for months. UBM's statement last week confirmed that it was speaking with several interested parties, but provided no names. That's where enterprising reporters entered the story. Actually, they were part of the story the previous day, Tuesday, when Reuters reported PR software and intelligence provider Cision was in on the bidding auction. That report and UBM's confirmation of its desire to sell bumped up UBM's share price about 2 percent. The Reuters report followed Reuters stories months ago about UBM, which largely is an events company, wanting to sell PR Newswire. The asking price, cited in those earlier Reuters pieces, was $700+ million. PR Newswire posted revenue of $298 million last year. And, yes, UBM distributed its release on its sale intentions via PR Newswire. – comScore and Rentrak Corporation said last week they will join forces in a stock-for-stock merger. Rentrak will merge into a wholly owned subsidiary of comScore, the firms said. comScore's CEO Serge Matta will lead the combined company. Bill Livek, Rentrak's current vice chairman & CEO, will serve as the company's EVP and president. David Chemerow, Rentrak's current COO & CFO, will serve as a strategic advisor to the CEO. The merger will allow the company to provide even more robust measurement solutions to media and advertising industries, the companies said.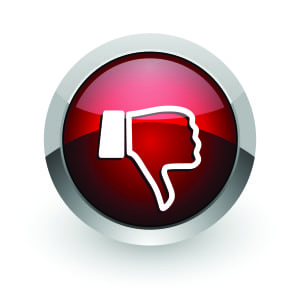 Like Dislike: Remember our story about Facebook's "dislike" button (PRN, Sept 21, 2015)? We said PR pros might find it useful as it would help them learn more about customers and more clearly tell brands' stories. Last week Worldcom Public Relations Group released a study confirming that view. The study said 75 percent of Worldcom's Americas region partners support the button. "Our partners found the dislike feature a natural evolution by Facebook, as it now allows brands to collect more unvarnished data," said Jonathan Bloom, marketing chair of Worldcom Public Relations Group Americas region and CEO of McGrath/Power Public Relations & Communications. "We think the feature will provide another tool to help better tailor content that resonates with consumers and target audiences." The survey also showed most respondents view Facebook as a key channel for digital media efforts, with 87 percent considering it an important component of a digital marketing strategy, Worldcom said. 56 percent of those surveyed said Facebook's announcement on its intention to develop the dislike button was an effort to remain relevant in light of Snapchat's release of enhanced features.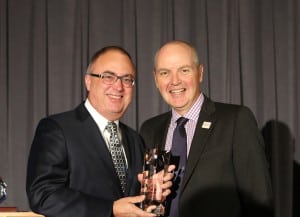 People Moves: It's getting to look like the White House under the golden arches. Last week McDonald's added Jano Cabrera as corporate SVP of U.S. communications, global media and PR, effective Oct. 15. Previously Cabrera was worldwide VP at Burson-Marsteller, where he advised Fortune 500 companies, governments and nonprofit organizations. His focus was on brand protection and reputation campaigns. Prior to that, he was a politico, including spending time in senior communications positions at the White House and in Congress. Here's where it gets very interesting: At McDonald's Cabrera, 41, will report to Robert Gibbs, global COO and EVP. Gibbs managed press relations during Sen. Barack Obama's (D-IL) first presidential campaign and later was press secretary during President Obama's initial term in the White House. Gibbs joined McDonald's in June. – Ruder Finn said Katy Kelley rejoined the company as SVP, creative culture and global marketing. She'll be responsible for "raising Ruder Finn's creative reputation by nurturing a lively, spirited culture that engages employees and celebrates innovative thinking," the company said. Previously she was at Cohn & Wolfe, where she was VP of global marketing. – The Arthur W. Page Society during its 32nd annual conference last week honored Björn Edlund as its 2015 inductee to its Hall of Fame, the Society's highest honor. The most recent inductees include Richard Edelman of Edelman, Nicholas Ashooh of APCO Worldwide and Howard Paster of WPP Group, who was honored posthumously. Edlund "has made substantial contributions to how enterprises think about and undertake communications," the Society said. "At Royal Dutch Shell he helped repair the company's reputation and create a corporate entity positioned as a major global oil and gas producer and marketer." Another important announcement at the conference: Frank Ovaitt received the Society's 2015 Distinguished Service Award, given to an individual who has helped strengthen the role of PR in business and society. The most recent recipients of this honor include John Onoda of FleishmanHillard, Maril MacDonald of Gagen MacDonald and Kim Hunter of Lagrant Communications. A member of PR News' Measurement Hall of Fame, Ovaitt recently concluded "a highly successful second tenure as president and CEO of the Institute for Public Relations and has helped redefine and evolve the meaning of PR as a research-based social science," the Society said. Honoree Frank Ovaitt (left) and Gary Sheffer, VP, Strategic Communications, General Electric, Chairman of the Page Society
This article originally appeared in the October 5, 2015 issue of PR News. Read more subscriber-only content by becoming a PR News subscriber today.