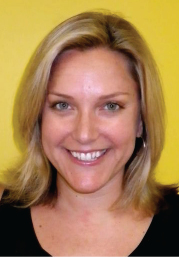 I am Miracle Whip. I prefer the tangy, zippy taste of the so-called "salad dressing" to boring old mayo. Why do I know this? I am consciously aware of my Miracle Whip-edness because the smart communications folks at Kraft decided to actively confront me with the choice. Do I love the brand or do I hate it?
Why would any brand acknowledge that it has haters, let alone provide a forum for those haters to publicly proclaim their distaste? Doesn't that defy the rules of good marketing? Quite simply, no. In fact, a well-conceived and -executed campaign that invites people to "diss" your brand can succeed in galvanizing your target audiences and attracting new enthusiasts. From what I see, Miracle Whip is doing it right—and I suspect they will see the results to prove it.
Building on the earlier success of the "We are Miracle Whip and we will not tone it down" effort in 2009, the current Kraft "Are you Miracle Whip?" campaign is inviting lovers and haters alike to take sides.
A breakdown of what Kraft is doing right with this campaign provides some best practices for a "diss my brand" approach.
CLARITY OF BRAND
The most important component of a successful marketing/communications campaign, brand is the emotional connection you seek to make with your target audiences. How do you make a condiment emotional? By equating the qualities of the product itself—which has a bold, "zippy" taste—with the type of people who prefer it, Kraft's communications team create an emotional appeal to declaring brand loyalty.
Like your sandwiches traditional and boring? You're "so mayo." But if you want to "stand up to bland," you must be a Miracle Whip-per.
CLARITY OF AUDIENCE
When our agency, Warschawski, speaks about brand and facilitates corporate branding exercises, we often like to poll the room on who loves, who hates and who is indifferent to the brand. Inevitably, the strongest brands elicit a mixed bag of responses. How is that possible? Southwest Airlines is the only airline to have been consistently profitable for decades, and yet there are people who actively avoid flying Southwest. Starbucks has been the ultimate coffee purveyor for years, but some people refuse to set foot in one.
The reason is simple: A truly great brand has to take an emotional stand, and that position is not going to resonate with everyone. If you're doing it right, a brand will elicit a gut-level reaction—even a negative one.
What's important is not losing focus on the people to whom your emotional appeal is powerful and resonant. And, if you play the brand game really well, you'll work to win over those who are indifferent and put them firmly in the brand loyalist camp. The haters? Their ire impassions your true target audience to defend you, and solidifies their commitment to your brand.
CALL TO ACTION
The "Are you Miracle Whip?" campaign takes an integrated approach to communications. While it incorporates traditional advertising, the campaign has grassroots and social media elements that allow consumers to participate and engage with the brand.
Who hasn't seen a poll of some kind on his or her Facebook page in the last week? The Miracle Whip effort capitalizes on the poll trend and the natural desire for people to share their opinions with others. Through Facebook and YouTube, Miracle Whip invites people to share their pro- or anti-product testimonials. By demanding that Americans assert a position on the issue of Miracle Whip vs. mayo, Kraft puts a rather mundane product top-of-mind. More importantly, it generates curiosity among those who live in the indifferent middle.
HONESTY AND TRANSPARENCY
Finally, the "diss my brand" approach wins on the level of transparency. Acknowledging the perceived flaws of its product worked for Domino's Pizza, which publicly admitted to inferior quality in its daring "Oh Yes We Did" campaign to revamp its product. Disappointed consumers were willing to try the "new Domino's" and the company's stock hit a 52-week high.
The latest Miracle Whip campaign is attracting a lot of media coverage, much of it raising the specter of the "risk" Kraft is taking. The potential upside, however, is tremendous.
If executed well a "diss my brand" campaign will make those who haven't given the product a lot of thought sit up, take notice and choose a camp. That's not risky, that's bold. In fact, it's downright Miracle Whip-pish. PRN
CONTACT:
Susan Goodell, is VP of Warschawski. She can be reached at susan.goodell@warschawski.com.