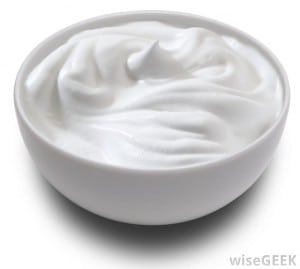 Greek Crisis? In a way, it's an argument over whose Grecian formula is superior. Chobani says the stevia leaf extract that sweetens its Simply 100 Greek yogurt is natural. A Chobani ad says sucralose, found in Dannon's Light & Fit Greek yogurt, "is an artificial sweetener…processed with added chlorine...." Recalling the wars of ancient Greece, the two sides took up arms—er, lawyers. Dannon charged Chobani with "making false, misleading, disparaging, or deceptive statements or claims" and demanded it pull the ad. Chobani returned serve, calling for a trial and for Dannon to pay legal bills. In a news release, Chobani's chief marketing and brand officer Peter McGuinness said, "Consumers have the right to know what's in their cup." [ Ed Note: That statement sounds better in Greek.] More than a few PR lessons here. By the way, the federal government says both sweeteners are safe, Food Safety News reports.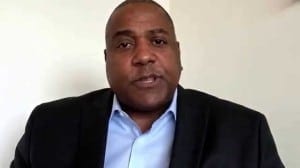 No More Studies: As the nation celebrates Martin Luther King Day, one diversity advocate claims the PR industry is "light years away" from where it should be in its C-suites and senior-level positions. Mike Paul, the crisis PR expert known as The Reputation Doctor, also blasted PR for continuing to study diversity instead of "doing something substantial about it…nothing needs to be studied…when you have goose eggs [zero diverse members] in upper levels of firms. What do you need to study?" Paul, who said PR firms have "about 10%" of people of color in their ranks "at best," was referring to a study from PRSA Foundation (PRN Oct 26, 2015). The survey of PR employers and young PR pros shows both were sanguine about the industry's steps toward building a diverse workforce. The largest disagreement was over retention. Nearly 80% of employers felt PR is "very" to "somewhat successful" in retaining a diverse workforce; one-third of the young PR pros felt the industry is "not successful." PRSA Foundation Program Committee chairperson and a senior counselor on diversity to the PRSA national board Rochelle Ford told us, "PRSA believes strongly that to proactively address the diversity challenges we must be informed through research and build programs that specifically address those challenges. For the last two years our grant-funded diversity programs addressed strengthening the pipeline. Our research specifically addressed diversity best practices for CCOs and agency leadership....This research is now being used to frame action agendas of the Arthur W. Page Society, the PR Council and PRSA.  The focus of the Foundation is to support diversity and inclusion efforts, to advocate for change and to fund initiatives that will improve diversity and inclusion in the PR industry." Ford added she's "confident under the leadership of Torod Neptune the industry will see greater evidence of the impact of the Foundation's work, while it more closely addresses the retention of diverse talent in PR and the promotion of diverse talent into senior and executive levels." In addition, Ford serves on the Diversity Committee of the Arthur W. Page Society. Paul also whacked Page for its inaction on diversity. In response, Page president Roger Bolton told us, "No one disagrees that we need to make a more concerted effort to increase diversity and inclusion across all ranks within our profession, especially in leadership positions. It's the right thing to do." Bolton added Page has joined other industry groups "to achieve this important goal. Greater diversity in our leadership and within our teams is essential to our ability to build lasting trust with all stakeholders." – In a related story, the National Black Public Relations Society (NBPRS) released what it called a "bold diversity action plan…designed to disrupt and transform the industry." The product of its first summit last fall, the group's four-point plan calls for it to "concentrate on creating access to jobs; supporting small business and thought leadership/advocacy; and leadership development for black professionals and entrepreneurs." Reacting to the plan, Mike Paul [see above item] said, "Of course we all want to mentor the young, but without a true focus on executive recruitment for top senior execs of color, SVP and above, into global PR firms and top CCO and CMO positions in global corporations no true progress will be made...and the revolving door of junior people leaving within 2 to 3 years will continue." In addition, NBPRS named its new president, Neil Foote, a PR exec and educator with more than 30 years experience. He replaces Richelle Payne.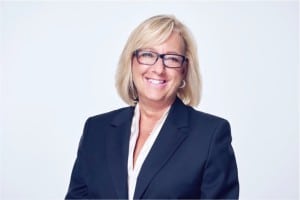 People: Hill+Knowlton Strategies named Nancy Fitzsimmons SVP in its corporate and crisis practice. -- Catalyst PR founder Bret Werner joined the executive team of MWWPR as EVP and chief client officer. – Porter Novelli said Verónica González joined its Mexico City office to lead its local and regional health and wellness practice. – Kevin Ivers joined DCI Group as VP for client services. – Solomon McCown named Daniel Cence SVP and said he will lead its new government relations practice and be a member of the firm's crisis management team. – Beth Kwon joined Brodeur Partners as VP. – Barry Ziehl was named SVP, public affairs and strategic initiatives, Warner Bros. Entertainment.
This article originally appeared in the January 18, 2016 issue of PR News. Read more subscriber-only content by becoming a PR News subscriber today.