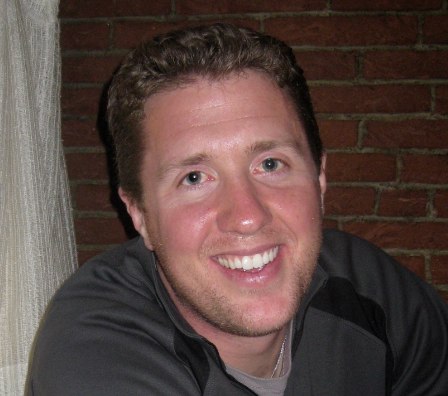 Jake Gasaway
To boost the odds that reporters will bite at their story pitches, PR pros should treat media reps like customers, says Jake Gasaway, director of business development at Stitch Labs, a San Francisco-based start-up that has developed an online application that helps small businesses manage their inventory and orders from online and offline sales.
"You wouldn't just start a new business without understanding the needs of your customers," says Gasaway, referring to how his company approaches media relations. Social networks, of course, offer communications execs with a growing opportunity to facilitate (and strengthen) those relationships.
Gasaway will share some of his insights on how to work more effectively with reporters via social media at the "Build Relationships With Journalists on Social Channels and Get Positive Coverage" session at PR News' Digital PR Summit, which takes place on Feb. 27 in San Francisco. He spoke with PR News about some of the issues on tap.

PR News: For PR pros, what are the fundamentals in terms of how to cultivate relationships with journalists via social channels?

Jake Gasaway: Some of the simple things we've done that have worked include:
Be sure you are reading what people in your industry and your customers are reading. Pay attention to the authors and what they're writing about.

Create lists in Twitter of press people who write about your industry and also people who have written about you. Go a step further by segmenting lists even more for additional focused activities.

Comment on and share their writings.

When you contact a reporter, have a good angle and be sure your content is relevant.

Do everything you can to promote a story that they've written about your company or client. Tweet. Post on Facebook, LinkedIn and G+. Help them promote their work and include them in your sharing.

Say thank you, publicly and privately.
PR News: What do you consider the most effective social channels for PR pros?
Gasaway: This depends on the stage of your relationship. We've had success getting relationships started with LinkedIn, but have been able to foster relationships via Facebook and Twitter.

PR News: How do PR pros develop a strategy for sustaining relationship via social channels?
Gasaway: As a small early-stage start-up we don't have a clear PR strategy other than to be sure that when we reach out, we have relevant content. Also, be as focused as you can so you get as big a bang as possible when PR opportunities arise. Finally, keep the relationship going by helping journalists reach their audience, even when the story isn't about your company.

PR News: How is content creation effectively tied to building relationships with journalists via social networks?
Gasaway: Journalists don't have time for irrelevant content. They are looking for interesting content in their area of expertise or a specific topic they're covering. If you have that content, reach out. If you don't, don't waste their time.
On the flip side, journalists are always in need of content. If you have something you think is newsworthy, don't be afraid to pitch it. Let them decide if it's within their scope. You never know—you may catch them just before a deadline or after their original story fell through. This has helped us get stories when we didn't think there was a chance.
Also, you need to put time and effort into a story. We've spent time and resources putting together good ideas to pitch. It's worth the time if you can get your story in a good publication. Make the journalist's job as easy as possible. This also enables you to have more control over what goes out.

PR News: What are some of the pitfalls that PR pros can avoid when developing relationships via social channels?
Gasaway: Don't be a creepy spammer. Relevant content is the best way to get a relationship started. Journalists are not unlike customers. You wouldn't just start a new business without understanding the needs of your customers. Journalists should be thought of in a similar fashion.

Register now for PR News' Feb. 27 Digital PR Summit in San Francisco.
Follow Matthew Schwartz: @mpsjourno1