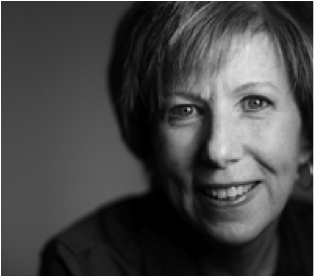 Lisa Ryan
Whether looking to move up from a current position or simply getting back into the communications workforce, PR pros are on the prowl for top jobs. PR News asked Lisa Ryan, SVP and managing director at Heyman Associates, an executive search firm specializing in communications, to give the current lowdown on the communications job environment. According to Ryan, reputation concerns are the big driver of PR executive hiring.
PR News: In 2011, how was demand for PR executives in relation to the job economy as a whole, or other related industries?

Lisa Ryan: The demand in 2011 was there, because everything went back to every company was concerned about their reputation. They had to have seasoned communicators who could protect and enhance their reputation. The demand was there.
PR News: Is there a difference between what corporate/nonprofit PR departments are looking for in qualifications and experience, vs. what PR agencies are looking for?
Ryan: In terms of skills it's the same. It's leadership: the ability to develop relations with key people in an organization. It's also about building trust and credibility with the CEO and the entire C-suite. You need to have what I call a 'comfortable confidence'—displaying influencing skills and the ability to draw on past experience to let people know that you know what you're talking about.

PR News: Given a still shaky economy, is this a time that mid- to executive-level PR people should be looking for another job?

Ryan: I hear what you're saying, and I don't totally agree with the premise. PR pros have more confidence today, and they are looking for new challenges. Remember, communicators like a good challenge.
PR News: What about those PR pros who have been out of work for six months or longer? How can they get back into the communications workforce?

Ryan: They have to make themselves relevant. They must reinvent themselves. People who are generalists are more marketable than those who have focused on one thing, with the exception of being a speechwriter. They are in big demand now. And social media skills are now just taken for granted—every candidate must be well-versed in social media.
PR News: Why aren't there more CEOs who come from communications backgrounds?
Ryan: Because historically CEOs have always took an operations path to the top job. That's where you really learn the numbers and organizational side of a business. However, I will say that CEOs today have to be good communicators themselves, and that's where PR comes in.
To look for and post communications job opportunities, visit the PR News Job Center.
Follow Scott Van Camp: @svancamp01