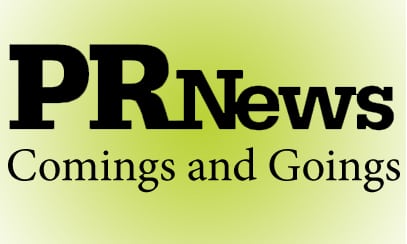 Here's a look at new assignments for some notable names in public relations:
American International Group (AIG) has named Rhodri Williams to the newly created position of VP for communications and public affairs for Europe, Middle East, and Africa (EMEA), effective Jan. 1, 2015. Williams joined AIG in June 2013 as Strategic Adviser to the CEO of AIG's EMEA region...
Capstrat has named Kyle Sutton VP, director of digital strategy. Sutton, who previously worked on digital planning for such companies as Accenture, Novartis and Walt Disney, will focus on website development, mobile apps, traffic acquisition strategies and CRM, among other areas...
Finn Partners taps Bill Nowling as senior partner of the PR agency's Detroit office. Nowling, who led the communication efforts for the city of Detroit's Chapter 9 municipal bankruptcy, will provide strategy for existing clients and direct new business growth for the office...
The Grocery Manufacturers Association (GMA) has appointed PR veteran Roger Lowe executive VP of strategic communications. Since 2009 Lowe has served as senior VP of communications at the American Red Cross...
Sprint Corp. has named Douglas Michelman senior VP of corporate communications and CSR. He succeeds Bill White, who is retiring after 32 years with the company. Prior to joining Sprint, Michelman was CCO at Visa.