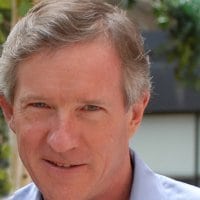 When a PR crisis hits, there can be any number of impacts on your reputation and bottom line – none of them good. But figuring out how to best combat the crisis depends in part on what type of organization your client is.
The ripple effects of a PR crisis differ if the entity facing the heat is a public company, private company or non-public organization like an NGO. These days we also need to throw sports teams and leagues into the mix for obvious reasons.
The impact of a crisis and the accompanying negative media on a public company can be on stock prices, product sales, image, brand, etc., and at the other kinds of companies or groups, it can be more on image and a fundraising/membership dilemma since they don't have public stock.
PR crises can happen anytime – anywhere -- and at any kind of organization. Just Ask the NFL, General Motors, the NBA, Paula Deen, the Obama Administration, Bloomberg News, Lance Armstrong, or BP. The list goes on.
A crisis brings major threats. It happens unexpectedly and you have a small amount of time to respond. Today, crisis communications requires PR on steroids to beat back the proliferation of cable TV, the Internet, blogs and social media, on top of traditional media.
The main lesson in any crisis whether you are a public or private organization: be prepared, defend and protect your firm, client or brand. Whatever you do, don't make it worse. Make every effort to show responsiveness to how the crisis and media are painting you and positively defuse the situation as best you can.  And remember, depending on what kind of entity it is, you have many communities that need a response to crisis – not just the media.
Public Companies and a PR crisis: Here you will be dealing with stockholders and impacts on stock prices, government regulators, in-house lawyers, outside lawyers, marketers, investor relations issues and others like brand and image, customers, employees and unions.
Private Companies and a PR crisis: Here you won't be dealing with public stock but you will otherwise have many of the same issues as a public company.
NGOs and a PR crisis: With a non-profit, you are more worried about the impact on membership, fundraising and image than the kinds of problems a public company deals with in a crisis.
So in addressing the crisis with the media, you also need to address it with all the stakeholders in your arena – whether they be at a public company, private company or NGO.
In addition to PR statements, spin, crisis PR and damage control and use of social media, more traditional ways of communicating, like letters, may be needed to address the concerns of members, donors, sponsors, advertisers and employees. In the case of sports teams or leagues, we can't forget the fans as a stakeholder needing attention during a crisis.
Whatever the arena, there are tried and true tips to stay on top of a crisis, the first of which is to have a plan set up beforehand to deal with such issues. Without a plan, you are flying blind when the crisis hits. And that's the worst way to start handling a corporate or non-profit crisis.
Tips for Corporates and Non-Profits in Dealing with the Media in a Crisis Today

Keep the message simple; change as needed to keep up with developments.
Use the web and all social media channels wisely.
Have one designated spokesperson with one consistent message.
Hire a crisis PR agency.
Keep up with the client's use of email and social media.
If your client is flogged in the press daily, pick a select few outlets to give access to or hold some on or off the record briefings.
If you promise the press something, deliver or the press will never forget.
The local media takes big stories personally so don't forget them even as a crisis goes national.
Try to avoid no comment.
If you have a gripe with a reporter's story, talk to the reporter directly.
Andrew Blum is a PR consultant and media trainer and principal of AJB Communications. He has directed PR for professional services and financial services firms, NGOs, agencies and other clients. As a PR executive, and formerly as a journalist, he has been involved on both sides of the media aisle in some of the most media intensive crises of the past 25 years. Contact him at ablum@ajbcomms.com or follow him on Twitter: @ajbcomms