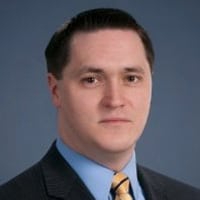 Fantasy football team owners who live by the mantra "know who owns who" are usually quite successful. Those who somehow have the time to carry out that motto are always standing by at the ready to grab the right player at the right time.
It's a principal that carries over to media relations. Knowing what company owns which media outlet can work in your favor and help you extend coverage into other markets. That knowledge can also help you prepare for fallout that might accompany negative media coverage as you'll know where the story might hit next.
Putting this puzzle together presents an opportunity for you to reach out to the assignment editors and news directors who oversee the editorial decisions within the newsrooms you often pitch to find out what partnerships and arrangements they're in, but here are some general guidelines to keep in mind.
Corporate ties almost always trump network affiliation. If Company X owns a CBS affiliate in one market and a FOX affiliate in another market, those two stations are more apt to share content than the two CBS affiliates that serve those two markets. This is important to keep in mind if you have a big story with wide appeal. Reach out to both Company X-owned stations and see if they'd be willing to share video or other resources. The days of stations sending reporters and photographers over to the market "next door" are pretty much over…even for huge stories. Of course, the stations talk and they'll probably know someone in the corporate family is covering your story (many have access to each other's newscast scripts and rundowns), but a reminder to them and a quick call to underscore the significance of the story for their viewers will never hurt. A TV news executive producer I unquestionably trust tells me sharing among corporate cousins is just easier and faster.
Network affiliates still work together. Absent any corporate relationships that might connect a CBS affiliate with an NBC affiliate in another market, network affiliates still help each other out. Whether it's sharing video, or having a reporter cut a custom look-live, you'll find the old-fashioned ties of network affiliates to be beneficial. Producers and assignment managers often call their sister stations from the next market over or within the same state to see what's going on and what they're covering. Seize this connection and advise the assignment managers at NBC affiliates in other markets you'd like to reach about the great story your local NBC affiliate ran about your client last night. But be careful making calls to out-of-town stations that share the same network affiliation. There might be corporate ties with a station of a different network affiliation. Remember rule number one from above…corporate trumps network at virtually every turn.
Corporate cousins might help your travel budget. As mentioned before, the days of stations dispatching crews to cover something outside their primary designated market area are all but over. That means getting them over to interview your CEO about a new program or some other one-on-one opportunity will be tough to pull off. But consider tapping into corporate relationships to make those interviews at least a possibility. A station needed an interview with me for a sweeps piece a few years ago but rather than travel three hours to shoot it, we all mutually agreed to have someone from the corporate cousin station in my home-base city shoot the interview. Everybody's travel budget was better for it.
Content sharing makes strange bedfellows. For years the three major regional daily newspapers in South Carolina were fierce rivals. They still are, but the rivalry must have softened a little because they all share stories with each other now. As part of an arrangement, each paper makes some of its stories available to the other two every day. Check with the dailies you call on and pitch to see what informal arrangements might be in place with papers in neighboring markets. These partnerships present an opportunity to extend coverage as the content is already shared and out there on a server for a paper to pick up. Awareness of these arrangements also helps when dealing with a less-than-positive story. You'll have a good idea where it might end up and you'll have a leg on your response as the story makes its way to a new geographic location.
Knowing how media outlets and their editorial staffs relate to each other as part of formal or informal agreements only helps us as PR pros relate to them more effectively on behalf of our clients and organizations.
Adam Myrick is the media relations specialist at BlueCross BlueShield of South Carolina. Follow him on Twitter: @adam_myrick.