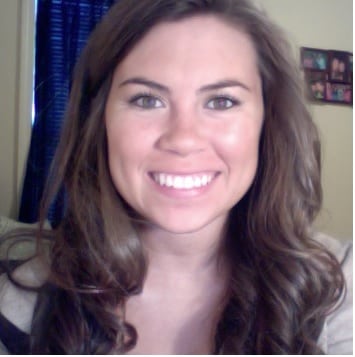 Client meetings are a normal part of business. When you need to meet up with your clients, what do you do? Drive to their office? Schedule a lunch date? Arrange an off-site meeting?
The problem with all those options is that they take up time—and potentially money. But there is a time-saving option, and all you need is Internet.
Video conferencing has become one of the most convenient ways to meet with clients. Whether it's a matter of convenience or time constraints, web meetings are fantastic options. They are quick ways to start discussions, and some are absolutely free.
Two of the best options for hosting online meetings? Skype and Google+ Hangout.
Skype vs. Hangouts: Pros and Cons
> Group video chats
Skype: You can group chat with Skype, but you have to subscribe to a Skype Premium account in order to do so. With a free account, you can enjoy Skype-to-Skype video and voice calls—just not in a group setting.
Google+ Hangout: For free, you can turn a Google+ Hangout into a video call with up to 10 people. You can also instant message and share your chat live on your Google+ page. Pretty cool.
> Group sharing
Skype: Group sharing allows you to share what's on your screen with everyone else on your call. But, like group chats, this feature is only available with a Skype Premium account.
Google+ Hangout: During a Hangout, you can share photos with the entire group. Google+ also enables emoji sharing, but for a professional environment, it's probably best to avoid using them. Google Drive is also integrated with Hangout, which makes it easy to share things saved in the cloud service.
> Price
Skype: Most of the features you would want for video conferencing are only available with Skype Premium. It's $5/month for the first year, and then jumps to $9.99/month. The free version features are fairly basic. Skype also works on smartphones and tablets.
Google+ Hangout: Google+ Hangout is free, and has tons of integration features with other free Google services like Gmail and Google Drive. Hangouts also work on Android and Apple devices, in case you need to video chat on the go.
Whether or not you choose Skype or a Hangout, you need one thing to make sure your web meeting goes off without a hitch: A strong Internet connection.
You don't want to be in the middle of a client meeting when your computer freezes or has to buffer. Buffering can destroy the rapport you've built up during the meeting, and might make you look unprepared. Skype recommends an Internet connection with download speeds of at least 4Mbps. Fiber Internet technology boasts the fastest speeds available currently, with options like Google Fiber or FiOS from Verizoninternet.com, but short of having a fiber service there are still ways to ensure you have the strongest connection possible. Try keeping your laptop or computer connected with a hardline connection—if you're connected to the Internet with an Ethernet cable (as opposed to Wi-Fi), chances are you'll experience a smoother connection.
Web meeting etiquette
Some helpful reminders:
Make sure you're familiar with the video conferencing features beforehand. You don't want to get stuck looking incompetent by not knowing the ins and outs of the video features.
Try to look at the camera, not at your on-screen image. At an in-person meeting, you wouldn't try and catch glimpses of yourself in a mirror, so try to look straight into the camera instead of at yourself.
Conduct the meeting in an area with an appropriate backdrop. Your setting, like your meeting, should be professional.
So, which should you choose?
Google+ Hangouts have features built-in, and for free. Skype also has great features, and can replace an actual phone line—but, as noted earlier, you need to subscribe to a Premium account to take advantage of them.
If you're willing to pay around $5 a month, then Skype is a great option. If you want to have integration with other Google apps like Google+ and Google Drive, then a Hangout might be the way to go. Both are easy to use, and both can help you lead a successful video conference.
Christine Henderson is a freelance tech copywriter and public relations specialist. Email her at writer_chris@yahoo.com. Follow her on @WriteChristine.