Being a good PR executive first means being a good service provider. It's not all about the number of media hits, Twitter favorites, Facebook likes and website clicks. While those things all matter, providing excellent client service – being a trusted advisor, counselor and partner – is what ensures a long-term, successful relationship. Cultivating strong client relationships should happen on a daily basis, but sometimes it helps to take a formal temperature check on how things are going and where you can improve.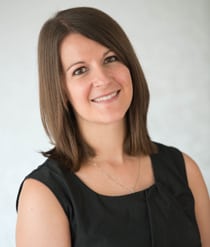 At the end of every year, we ask our clients for their honest, direct feedback on their experience with our team, what they value most about the agency relationship and how they feel about the quality of service they have received. Soliciting feedback through a survey is a great way to get insight on what your clients are thinking (and what they might hesitate to tell you in person), and the responses you get might surprise you. But if you're still unsure whether you should conduct one, here are five reasons why you should:
1.     Find Out What's Important
If you've never asked your clients what's important to them, the areas you're focusing on might not actually matter all that much. By asking clients questions like, "Why did you choose our agency?," "What do you value most about working with the agency?," or "Where do we provide the most value to you?,"  you can get important insights on what your clients (and prospects) care about.
2.     Uncover Red Flags
A client survey can be your Get Out of Jail Free Card. It lets you identify red flags before they turn into bigger issues, giving you have a chance to address the problem. It might turn out that there was a simple miscommunication and nothing more, but if you don't catch it early, it could balloon into a real problem. If you do see any red flags, call the client right away – talk through the issues and work with them to get things back on track.
3.     Build the Relationship
By asking clients for their honest feedback on the agency, you're giving them a voice. Telling them that their opinion truly matters to you and you want to make sure you're providing the best service possible. I've had several clients over the years tell me how much they appreciate the opportunity to provide feedback, and it really helps to build that relationship. Additionally, by building trust and open lines of communication with your clients, they may be more forgiving and supportive if mistakes do happen in the future.
4.     Make Improvements
By understanding what's important to your clients, what they value most about the agency, and where there may be challenges, you can continually work to make improvements that your current and future clients will appreciate. Based on survey feedback, you might choose to offer new services, change certain operations or processes, or initiate programs to help your staff be more proactive or creative. There is always room to improve, and the client survey will help guide you to the improvements that are most important to make.
5.     Sell More Services
Chances are, not every client knows about every single service you offer. Maybe you recently started providing design work or hired a photographer. Maybe you spun out a new division to provide higher-level social media work. Did you let all your clients know? The survey provides an opportunity to ask them if they know about all your services and get more information if desired. At the very least, it reminds them of what you can offer if they ever need it in the future.
You can also use the client survey as an opportunity to ask for references or testimonials, or gather data that can be used in future new business efforts, media relations or other programs. If you've never conducted a survey, check out TechAffect.com for tips on how to ask questions that will get you the information you want.
Melissa Baratta is a vice president at Affect, a public relations and social media agency based in New York City. Established in 2002, the company specializes in technology, healthcare and professional services. She can be reached at mbaratta@affect.com or on Twitter at @mlbaratta.