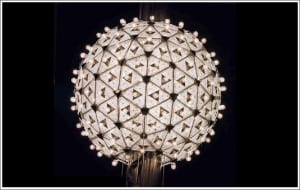 Ten years ago, the media world was a very different place. The Web was experiencing growing pains and social networks Facebook and YouTube were not yet in their infancy. In PR precincts there was more change in the last decade than probably the previous three decades. So what does the next ten years hold in store for communicators?
As we approach the New Year, we queried our Twitter and Facebook audiences to see how they think the PR profession will change during the next ten years.  (The above links feature the full lists of responses.)
Here are a few themes that bubbled to the surface.
Some see the next ten years as an opportunity for the PR profession to expand on its growing capability as a tool to reach specific audiences.
Alan Danzis, director of media relations at Golin Harris, said that PR will "replace advertising as the most effective way of reaching your target audience." Chris Yandle, assistant AD/communications for the University of Miami, thinks that PR will "become the most effective way to reach your target audiences and cut through the extra noise."
Another popular response predicted PR's disintegration as a distinct service.
Anthony Toderian, predicts via Facebook that PR "will be completely integrated digitally with marketing and HR" while Robert Corbishley, PR Manager for Xerox, tweeted that PR will "have merged into marketing communications and be called something else.
Still, some commenters took more of a "the more things change, the more they stay the same," approach, predicting that the future of PR will resemble its past.
Via Facebook Michaela Mitchell, communications director at Emerald Coast Association of Realtors, writes that PR will "still be about people, regardless of the tools available." Mindy Mizell, thinks that during the next decade, PR will still be "relating to the public, just as it is now."
What's your take on how the PR profession will change in the next decade?
Follow Brian Greene: @bwilliamgreene