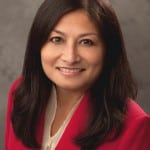 The journey to produce, deliver and eliminate items used by consumers depends on vast networks of businesses collaborating quietly toward mutual success. However, breakdowns in understanding and practices among suppliers and vendors do occur, and go public in a matter of seconds via posts on digital and social media platforms. Take how Cadbury Malaysia dealt with a crisis earlier this year during a health ministry investigation into the presence of pork DNA in two of the company's chocolate products. Reports were leaked via social media, which led to calls for a boycott, lawsuits and even a holy war from some enraged leaders of Malaysia's significant Muslim population. The chocolate maker was later exonerated by the country's agency overseeing Islamic affairs.
PR pros know that stakeholders along their supply streams can influence corporate reputation just as much as the end customer. To examine some of the ways that companies have effectively used digital and social media in their supply chains, we turned to a trio of PR managers working in B2B communications for their insight.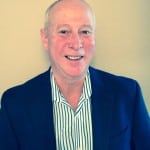 ***
There is no employee more mobile than a truck driver. Unlike most workers, a truck driver's "office" is the cab of his or her truck. For some, it's home for three or four weeks at a time. For others, it is their office during the day, as they navigate city streets making pickups and deliveries, or during the night, as they drive between cities shuttling freight from one service center to another.
Con-way's drivers are trained professionals: When they are behind the wheel they are 100 percent focused on the safe and efficient operation of the vehicle. They strive to avoid any activity that distracts them from this primary responsibility.
How do we engage with this key resource and make sure we are communicating with them effectively? What digital strategies and social media tools do we apply? At a time when the trucking industry is facing a severe shortage of drivers, overcoming the recruiting and communications challenge—and employing effective digital strategies and tactics to do so—has never been more important.
At Con-way, we leverage various social media venues. We share news with employees and recognize their success through internal digital platforms, as well as externally via Twitter and YouTube. At our Con-way Truckload long-haul division, we employ dedicated websites, such as "Steering Your Health," where drivers can read and share tips on safety, healthy eating lifestyles and exercise, while on the road.
We also use blogs and podcasts to share information, build online communities and gather feedback. Our monthly podcast, "Your Voice is Heard," has company executives speaking exclusively about driver-focused issues, as well as questions submitted directly from drivers.
The "Your Voice is Heard" podcasts, in conjunction with other digital strategies and platforms, are effective at keeping Con-way Truckload's drivers engaged and communicating.
Knowledge is shared in a productive and authentic manner, all of which support developing a positive team culture where employees feel included, respected and valued.
Our drivers are professionals whose knowledge, experience and skill are fundamental to our success as an enterprise. Their thoughtful contributions of ideas and suggestions, and the digital tools and strategies that foster open, frank and frequent communications, make us a better company for our customers.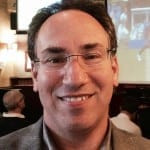 ***
One of the challenges communicators face when advocating the use of digital media is the paradox that people alternatively fear the power of digital media yet find it frivolous; questioning how a tweet can really drive brand value.
While Twitter can seem to be quite simplistic—reduced to 140 characters or less—when used in combination with other tools it can have a great place in a communications effort.
Many powerful messages—such as "Houston, we've had a problem here" (Apollo 13) and the note that alerted the world to the plight of 33 miners in Chile, "Estamos bien en el refugio, los 33," culminating in their rescue—required far fewer than 140 characters. But these short notes were effective because they were part of a larger context.
For example, in November 2013 Sodexo hosted its first-ever live, interactive online engagement using Twitter.
We set specific goals for this chat and the blogs that accompanied it. One of the goals was to increase readership of our annual reports. We realized a 370 percent increase (year-over-year) in site visits while the blogs received more than 14,000 visits as well.
The total number of people following those 120 Twitter accounts was 257,935 and the total number of impressions was 7,277,188.
In addition, for 65 minutes, 120 contributors, including a wide range of stakeholders, from consumers and advocates to suppliers and partners, participated in the chat. They asked questions, and shared and commented on our answers, which generated a total of 780 tweets.
Perhaps most important, digital media offer a forum for ongoing dialogue with our stakeholders, helping us to understand which issues matter the most to people.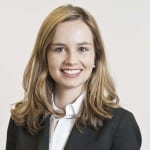 ***
Rubicon Global is a sustainable, technology-based waste stream solutions company. We help our customers reduce costs, increase recycling and work towards long-term sustainability goals. Rubicon Global is 100-percent independent. We do not own landfills, trucks or recycling operations so that we can be the best advocate for our customers and for the environment.
As Rubicon Global's Director of Corporate and Social Responsibility, I manage our relationship with B Lab, the nonprofit organization helping businesses meet higher standards of transparency, accountability and performance as Certified B Corporations. B Lab is an excellent example of how to keep stakeholders engaged through social media and other digital platforms. B Lab's resources help Rubicon Global find suppliers that align with our mission, engage with fellow B Corps and communicate our own story. B Lab provides its B Corp community with:
Private B Corp Resources Portal
Monthly "Call to Action" (company goal or activity) and a toolkit to make it happen
Online tools for engaging and attracting talent
Newsletters announcing newly Certified B Corps, news and discounts from the B Corp community
Annual B Corp Champions Retreat for networking and peer education
Web-based "State of the B" meetings
Community Calendar for local B Corp events
Facilitated B2B introductions to other Certified B Corps
B Corp Ambassador Blog
B Lab's offerings are helpful to companies of all sizes and in all industries. These resources and events keep Rubicon Global connected to, engaged with and excited about the B Corp movement.
CONTACT:
Mary Buhay, mbuhay@gibbs-soell.com; Gary Frantz, frantz.gary@con-way.com; John T. Friedman, john.friedman@sodexo.com; Elizabeth Hill, elizabeth.hill@rubiconglobal.com.
This article originally appeared in the September 8, 2014 issue of PR News. Read more subscriber-only content by becoming a PR News subscriber today.