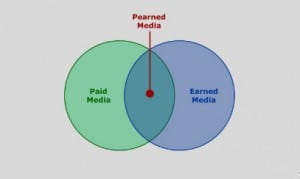 Public relations executives must step up their efforts to integrate paid media into their overall communications strategy, according to Leslie Campisi, managing director, United States, for Hotwire PR.
Campisi spoke at PR News' Content Marketing Boot Camp at a session titled, "Integrate Promoted Social Posts Into Your Content Strategy."
During her presentation, Campisi stressed that PR and communications executives, who have traditionally avoided the advertising space, can no longer afford to give paid-media opportunities short shrift.
"Earned media is where we live; the conversation starts with earned media. [And] owned is critical to getting earned media," she said. "But when it comes to paid media, it doesn't always feel right to talk about a paid component. But we have to get over it."
Both Twitter and Facebook offer advertising services designed to help brands promote their products and services and reach new audiences.
While their advertising programs differ in some respects, Facebook and Twitter offer PR execs some commonalities when it comes to advertising, such as self-serve analytics, a relatively low cost of entry and first-party credibility.
Here are several reasons, on why paid media should be part of the PR quiver, compliments of Campisi:
Highly measurable
The sign of a mature brand strategy.
Great content deserves to be merchandised
Baby steps toward cross-functional PR/marketing/tech teams
Expand your definition of PR
Quantitative skills will rub off into other areas
More than just social for social media's sake
Campisi said that PR pros ignore the paid component at their own peril. "Increasingly, your clients are going to ask you about your paid strategy and you need to know," she said. "This will be part of your clients' goals."
What do you think? Is paid media now part of your PR strategy?
Follow Matthew Schwartz: @mpsjourno1