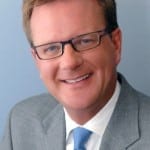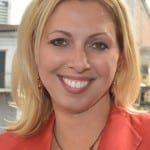 In the last decade New Orleans has been struck by two major disasters that brought major blows to the city's brand, visitor perceptions and the travel economy as a whole: Hurricane Katrina and the BP Oil Spill.
The tourism-dependent city has made a remarkable recovery, going from 80% underwater and many visitors questioning the future of the destination to one of National Geographic Traveler's Must See Places for 2014.
Tourism means big business for New Orleans. Approximately nine million visitors spend more than $6 billion annually and account for nearly 80,000 jobs. Recovery of the city was contingent upon the resurgence of tourism, which is an industry driven by image and perception.
PR played a critical role in convincing visitors to return despite intense negative media attention. Uninformed questions abounded, such as "Is the city still underwater?" and "Is it safe to eat the seafood?"
Long after the immediate danger had passed, and the destination was ready to welcome guests, travelers stayed away because of misperceptions.
So, when Typhoon Haiyan struck the Philippines last year, the country's tourism leaders reached out to the image and disaster recovery experts at the New Orleans Convention and Visitors Bureau (CVB).
We recently traveled to the Philippines to meet with tourism stakeholders in Manila, Cebu and Boracay, to share recommendations for bringing back tourism and conventions to the Philippines.
The PR lessons shared include:
▶ Over-communicate with internal and external stakeholders. If there is advance warning of a crisis (such as a pending hurricane), inform all key audiences in advance about how and when communications will be issued throughout the crisis situation. It could be a daily email blast, a special website, newsroom or text messages.
▶ Capitalize on disaster tourism. Yes, there will be some visitors who choose your destination specifically because of the disaster. Tactfully use them as brand ambassadors without exploiting them. They will be the first group to rebuild a relationship with your destination, a relationship that will likely be stronger than the average visitor because of their motivation.
▶ Don't wait for media, go to them. Take your destination on the road to major media markets armed with key spokespeople, high-res images and B-roll. To counter concerns about New Orleans' seafood, we brought an executive chef along for interviews and cooking demos serving up savory examples of Gulf seafood products.
▶ Change the conversation. Leverage the media attention your destination is receiving to shine light on the recovery efforts. While many media outlets will want to publish the most disparaging news, give them the positive content, such as how many homes have been rebuilt, the number of volunteer hours dedicated to relief efforts, stories of resilience and overcoming obstacles. In New Orleans, we said "soul is waterproof." Change the message from disparaging to uplifting.
▶ Update your media toolkit. Unless you provide fresh images, the media will continue to use the ones highlighting devastated areas. Invest in new video and photos showcasing the city.
▶ Have a plan for post-crisis recovery. At a certain point, it will be appropriate to resume business as usual. It is important to welcome visitors, journalists and customers back to a destination.
▶ Don't dwell on the past. Recognize when it is time to put the disaster to bed. Tourism in New Orleans is no longer being affected by the BP Oil Spill, so we no longer include references to the spill in our messaging.
The relationships formed during the international New Orleans/Philippines mission continues. The New Orleans CVB has committed to help spread the message that the Philippines is open for business. Communications played a major part in making it happen.
CONTACT:
Brad Weaber is executive VP of New Orleans CVB. He can be reached at bweaber@neworleanscvb.com. Kelly Schulz is head of communications at St. Jude Children's Research Hospital and former VP of Communications at New Orleans CVB. She can be reached at kschulz503@aol.com.
---
This article originally appeared in the May 12, 2014 issue of PR News. Read more subscriber-only content by becoming a PR News subscriber today.