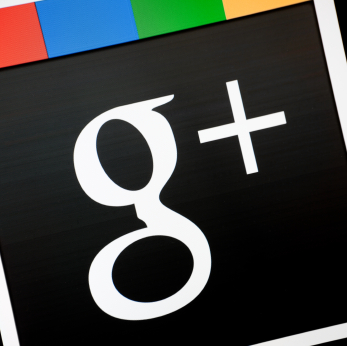 Google is rolling out updates to its own social network, Google+.
Google, perhaps tired of Facebook's acquisition of Instagram dominating the high-tech headlines for the past few days, is rolling out a makeover to some of the core features of its own social network, Google+. Vic Gundotra, a senior VP at Google, wrote in a blog post that the upgrade is intended to to make Google+ "easier to use and nicer to look at, but most importantly, it accelerates efforts to create a simpler, more beautiful Google."
The most notable changes include a redesign to the home stream's icons, which have been converted to a dynamic ribbon of applications that can be dragged and customized, which make it easier to access favorites, and to adjust preferences. Users also have the ability to hide little-used apps under a catch-all "more" section.
There's also a new Explore page that shows what's interesting and trending across all of Google+, and an update to profile pages will contain much bigger photos. Photo viewing and sharing has served as the centerpiece behind the Facebook and Instagram news, so it's only appropriate that Google has further highlighted photos on Google+ by making full-bleed photo galleries that support bigger images and videos.
These cosmetic changes are all good and fine, but what has Google done that can make Google+ more valuable for brand managers and communicators? The Hangouts feature—arguably the most valuable component of Google+ that differentiates it from its competitors, aside from its SEO capabilities—has received a dedicated page for the video chats with an always-updated list of invitations from those in your circles, which includes brands.
All of the ongoing public Hangouts are shown on this page, so that jumping into an ongoing chat is now easier, and there's even a "rotating billboard" that shows the most popular Hangouts. Big brands the likes of The New York Times, Dell and even President Obama have used Hangouts to give users a personal experience with the hopes of fostering loyalty and increasing brand appeal. However, even small businesses can offer people exclusive, behind-the-scenes access through Hangouts, as well as answer customer questions in real time, or solicit feedback on a new product.
Google is rolling out all of these improvements over the next few days, and, according to Gundotra, these features lay the groundwork for Google's "Next Big Feature, and The Feature After That. So stay tuned." Time will tell if these improvements will drive more attention, and users, from Facebook to Google+.
Follow Bill Miltenberg: @bmiltenberg