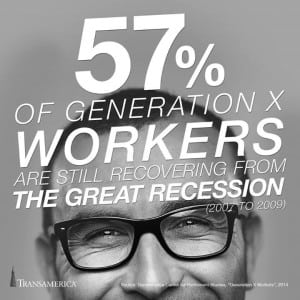 Devin Davis guards his "likes" on Facebook very carefully. Davis, senior director at the PR and marketing agency Bite, said he would never engage with a brand that required a "Like" to access its content. "It would feel disingenuous as a consumer," he said. "And I think Facebook found that that was the situation with a lot of other people." Farewell, poor "Like Gate," the technique brands and organizations used to gain users via contests, apps or rewards and spike the number of "likes" on their Facebook page. Not anymore. On November 5 Facebook officially killed the like gate.
The move is expected to have a dramatic impact on the content companies produce for their Facebook pages, which is the domain of PR and marketing executives. Brands and organizations must comply with the new policy.
With the end of the Like Gate, the onus is now on communicators not only to create more original content, but also make sure the content is catering to users who more closely align with business value and, PR execs hope, can be converted into customers. It's about the quality—not the quantity—of users.
Shonali Burke, president-CEO of Shonali Burke Consulting, said there are a few ways organizations can respond most effectively to Facebook ending the Like Gate.
▶ Figure out (or remember) why you're on Facebook in the first place. It should never have been about getting X number of "Likes" to begin with, she said. "This means going back to the strategy and refocusing on how incorporating social media will support business objectives."
▶ Understand how you will measure your activity on Facebook. "I'm not talking about trying to put a dollar value on a fan or like, because if those fans or 'Likes' end up resulting in nothing, then their value is zero," she said. "I'm talking about really understanding what the journey of a fan is, or what you'd like it to be, and how the channel performs when it comes to desired outcomes."
▶ Put yourself back in your audiences' shoes. Why should they care? Why should they engage with you? What's in it for them? Far too often, Burke said, social content becomes about the brand rather than the audience.
As Facebook has gradually morphed into a pay-to-play model, the demise of the Like Gate also means that communicators will have to give more thought to merging or cooordinating paid (advertising) and earned (PR) media efforts.
"Organic reach isn't what it used to be and users of Facebook are expecting top-notch content," said Allan Gungormez, director of social media strategy at Transamerica.
"In order to produce top-notch content, brands need to invest more time creating it, and finding unique angles to stand out," he said. "At that point, it seems obvious to put some type of spend behind it in order to maximize exposure."
BEHIND THE SCENES
Gungormez said that post-Like Gate PR managers must take pains to be more familiar with the audience they want to engage, and make sure the content is hypertargeted.
For example, Transamerica, which provides life insurance and other financial services products, recently posted to its Facebook page a color picture of a bespectacled fellow—most likely in his 40s—along with text, in bold type: "57% of Generation X Workers Are Still Recovering From the Great Recession (2007 to 2009)." The text below the picture reads: "It's important to take the right steps to retire ready."
LONG-TERM GOAL
Another increasingly popular way to attract legitimate users via Facebook: behind-the-scenes coverage of the brand or organization, featuring visually compelling content.
Take Hitachi Data Systems (HDS). To plug how the company's sensors and big data are used in racing cars, HDS recently posted to its Facebook page pictures of a panel discussion at the Oracle Open World Conference 2014.
The pictures feature HDS executives, race car driver Hélio Castroneves and members of Team Penske, which competes in the IndyCar Series and NASCAR.
"On Facebook, people want to get know the people behind the brand. It's an opportunity to be more human and more fun, which is different from other media channels," said Sharon Crost, global manager, social business for HDS.
Crost stressed that HDS hasn't used the Like Gate since at least 2012. "We think about relevant followers and not just quantity," she said.
She added:"People want to have a relationship that goes beyond a contest, and we need long-term relationships, which are more valuable to us." 
Sidebar: 3 Ways the End of the 'Like Gate' Will Impact PR
Like gating has long been an easy way to demonstrate quick wins for Facebook campaigns. One could argue that this practice is wrong, horrendous or completely irrelevant, but there are still folks who respond to the immediacy and the visibility of a huge spike in Facebook likes. Aside from removing like gating as a tactic in any social media campaign idea, as PR pros, how does this impact us?
▶ Get data crunching. We must be smarter about defining what success looks like beyond a like. Measuring against previous Facebook activations will need to be viewed through a different lens and benchmarks should be reevaluated. It is imperative to communicate this before you do any Facebook campaign, so expectations are level set well in advance. You must start to consider more meaningful metrics too, such as engagement, CRM enrollment and website traffic. This means you should become BFFs with your digital and/or Web development teams.
▶ Think beyond Facebook. Facebook can still be a viable social media channel for brands, but it's time to think more broadly. Looking at ways to engage and communicate with your audiences across multiple platforms—the right platforms—enables you to see which social channel(s) deliver results. It's no secret audiences are spreading out their time through a variety of channels. Make sure you know where your audiences are, what they are doing, and understand the most effective way to reach them.
▶ Get creative. Let's face it, like gating was an easy way to showcase vanity metrics. The upside to the end of like gating is it forces us to get more creative and start telling a better story. We can spend less time focusing on growing Likes and more effort towards developing a greater content strategy. Gone are the days of hiding behind an enter-to-win sweepstakes with like gating and calling it a success. Instead, we should challenge ourselves to find ways to engage with our target audiences in more meaningful ways.
This sidebar was written by Marie Baker, VP of social media at Coyne PR. She can be reached at mbaker@coynepr.com.
CONTACT:
Shonali Burke, sburke@shonaliburke.com; Sharon Crost, sharon.crost@hds.com; Devin Davis, devin.davis@biteglobal.com; Allan Gungormez, allan.gungormez@transamerica.com.
This article originally appeared in the November 17, 2014 issue of PR News. Read more subscriber-only content by becoming a PR News subscriber today.