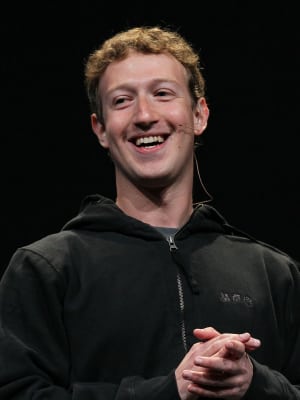 Mark Zuckerberg
CNBC reported last week that Facebook's initial public offering "roadshow," scheduled to launch as early as May 7, will probably be pushed back a couple of weeks because founder Mark Zuckerberg has been too wrapped up in making acquisitions and "running the business." Another reason why Zuckerberg and Facebook may be pushing back the launch of the share sale: to influence public perception of the social networking giant and cast it as a force of good that can actually save lives.
On May 1, ABC's Good Morning America will broadcast an interview with Zuckerberg in which he shares details of a new Facebook tool that has "the power to save lives." Later that evening, in an exclusive interview Facebook COO Sheryl Sandberg will give some background information about the tool to Diane Sawyer on ABC's World News with Diane Sawyer.
ABC has been publicizing the exclusive interviews heavily with Web articles and a TV and Web commercial clip that asks, "What does [Mark Zuckerberg] now want to share that could lives?," making the mystery life-saving tool a popular story on the day before the interviews actually air.
Some speculate that the tool may be in some way related to the partnership between Facebook and the National Suicide Prevention Lifeline that was announced in December 2011. Facebook is working with Lifeline to enable Facebook users to report suicidal comments from a friend, who then receives an e-mail from Facebook encouraging that person to click on a link to begin a confidential chat with a crisis worker.
There is no greater social good than the saving of lives, and if this "tool" turns out to be truly impressive, it could help reshape perceptions of Facebook as a company so drenched in capital that it can spend $1 billion dollars on an app (Instagram) that has no obvious business plan—and one that is about to get drenched in even more capital.
Follow Steve Goldstein: @SGoldsteinAI