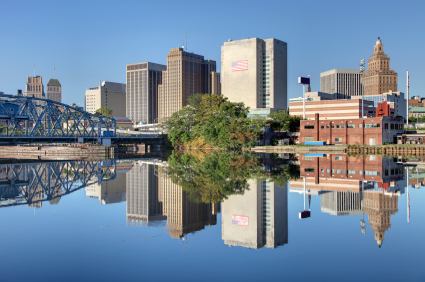 Newark, N.J., is not among the top 50 media markets in the U.S. Thanks to Mayor Cory Booker's vast Twitter following, Booker's fire rescue heroics instantly became a national story.
When opportunity knocks, Newark, N.J., Mayor Cory Booker is not one to shy away from the door. Sometimes, he'll even run through that door and into a burning building for the residents of his city. Such was the case on Thursday, April 12, when Booker arrived at his home neighborhood of Upper Clinton Hill in Newark to find a neighbor's house on fire. With no firefighters in sight, Booker and two members of his security detail entered the building and rescued a woman.
"He ran in—without thinking for his own safety—ran upstairs and assisted in rescuing the young lady," said Det. Alex Rodriguez, who witnessed the incident, CNN reported. "He burned his hand trying to pull the lady out."
Both Booker and the woman were taken to the hospital, and Booker was released after being treated for second-degree burns and smoke inhalation.
This rescue by the mayor of a city not even considered a top 50 media market instantly become a national story, thanks to Booker's long-established use of Twitter, where he has has amassed over 1.1 million followers. He is extremely active on Twitter, and commonly uses it to find and help Newark residents who are in need.
Following his heroic efforts, Booker tweeted, "Thanks 2 all who are concerned. Just suffering smoke inhalation. We got the woman out of the house. We are both off to hospital. I will b ok." Later on, he said, "Thanks everyone, my injuries were relatively minor. Thanks to Det. Alex Rodriguez who helped get all of the people out of the house."
While most politicians use their Twitter accounts for self-promotion and a timely comment or two on a crisis or emerging national story, Booker has tweeted 14,000 times and follows 59,000 people. Consequently, he's got a massive audience when he needs it both in good times and bad—a lesson to be learned by leaders who are either mistrustful of social media or blocked from using it by their PR staff.
Follow Bill Miltenberg: @bmiltenberg