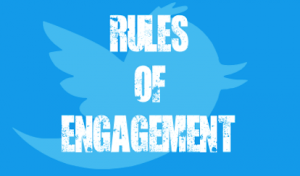 Twitter debuted on the New York Stock Exchange today, and is performing exceptionally well (so far up more than 20% on its initial ask).
Now that the social network is a public company, new tools designed for brand marketers are probably on their way too. After all, the company will need to spike its revenue and keep investors happy.
Still, there are several ways now optimize your brand's Twitter presence now, especially when it comes to engagement. Here are 5 tips on how to do that, compliments of Alexandra Kirsch, digital managing associate at Finn Partners.
Position dialogue around your followers, not your brand. All too often brands use Twitter as a platform for promotion. That's fine sometimes, but social media is just as much a platform for relationship building as it is spreading the word about your brand. Therefore, it is to deliver content and messaging that has your audience in mind.
If you want your content to be shared, then share other's content. One of the best things about social media is it enables users to share content with their social circles, which is great for brands because word of mouth advertising has proven to be extremely effective for generations. Just remember: it's not all about you; Twitter is about give and take.
Listen. This is extremely important. You can't deliver on the first tip if you don't listen to what your followers are saying and what interests them.
Your promotional tweets should be carefully targeted to ensure the right audience sees them. However, promotional tweets are only a small part of your total content strategy. In other words, mix it up and create a balanced between brand-centric or promotional tweets and fun engaging tweets that your followers will enjoy and share.
Make it personal. Don't put up a wall between you and your followers. Reach out to them directly, retweet relevant tweets, direct message (occasionally) and find other ways to make a personal impression on your loyal followers.
Follow Caysey Welton: @CayseyW