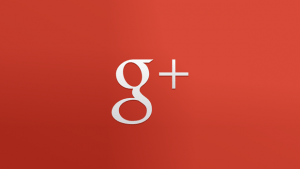 When Google+ head Vic Gundotra left Google in April, TechCrunch quickly posted a story titled "Google+ Is Walking Dead." The departure of Gundotra, who had been Google's senior VP, social, apparently meant that Google's attempt to compete with Facebook was a dud, and an official announcement of its demise was surely forthcoming.
At this month's PR News SEO Workshop in New York, co-leaders Kareem Harper, director of measurement at Weber Shandwick, and Rae Hoffman, CEO of marketing agency PushFire, warned attendees not to jump to conclusions and assume Google+ would vanish. Having a Google+ account, they said, is a crucial step in establishing a presence and authorship on Google and improving search rankings.
Trevor Martin, social and mobile marketing manager for the Nature Conservancy and a speaker at PR News' July 15 Google Boot Camp for Communicators in New York, agrees that it's a mistake to ignore Google+. He offers five reasons why Google+ still matters to brand communicators:
You need to focus on the here and now. Google+ is still a relevant social network—it's No. 2 in terms of active users, behind Facebook.
Google+ is an identity service. A Google+ account provides your online identity to a suite of single-purpose apps and services.
Google+ helps manage your other Google properties.
Facebook is actually following Google+'s lead. Google+ is less of a Facebook-style social network and more of "unified identity service that links up your actions inside Google's various products," as Tom Simonite noted last month in the MIT Technology Review. Facebook is going in the same direction and is unbundling its services, as it's done with Facebook Messenger and Pages Manager, and becoming more of a login service for apps and services.
Hangouts On Air is a unique way to engage with your audience.  The service is exclusively available on Google+.
To learn more about Google+, Google Analytics and other Google tools for communicators, register now for PR News' Google Boot Camp, which will be held in New York on July 15.
Follow Trevor Martin: @trevorFmartin
Follow Steve Goldstein: @SGoldsteinAI