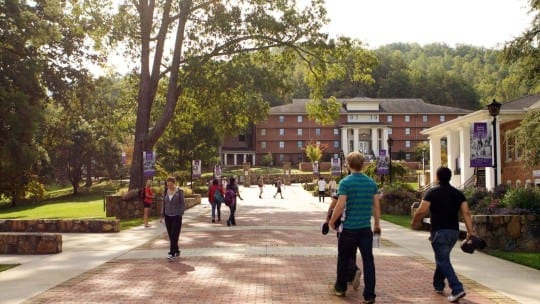 Universities today seem to be more vulnerable than ever to reputational crises. We've heard of everything from sexual assault, violence, and athletic and academic program corruption to contagious disease outbreaks, security breaches and lawsuits. It's not surprising. Universities, whether private or public, are highly influential and complex organizations. Not only are they educational and research institutions, but they are also home to major athletic programs, Greek life communities, alumni organizations and political groups. It is all of these stakeholders that make universities not only strong but also vulnerable to the unexpected event that could cause significant damage to the institution's reputation.
A university, like any other organization, should always take measures to prepare for the unexpected. A crisis plan that includes several scenarios, a designated crisis team, procedures and protocols, and monitoring is critical. For universities, specifically, there are a few unique characteristics to take into account when responding to and recovering from a crisis.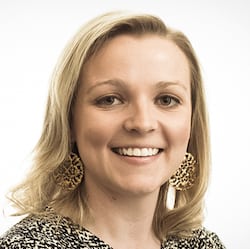 1. Enlist stakeholders.
University networks span wide and deep. And unlike the typical corporation's network, those close to universities—students, alumni, faculty and others—often possess a strong sense of pride both in the institution and in their personal connections to it. In difficult times, it is these supporters who will prove to be your strongest asset: a network of advocates to represent your brand and defend your reputation. In the wake of a crisis, leverage these relationships to help spread and amplify your messages. Recruit some of your most influential advocates to help shape the narrative within their inner circles.
Depending on the situation a university is facing, there may be opportunities for these advocates to submit editorials to relevant media outlets to address the issue directly, publicly correct inaccurate reports and flood the environment with messages about all of the positive efforts, cultural practices and accolades the university has worked to develop.
People trust people like them. And sometimes one negative event can quickly devalue every positive attribute of an organization. Determine the audiences that are most important to the university and develop the messages you want them to hear. Then identify the appropriate individuals or channels to deliver those messages.
2. Quickly demonstrate strong, visible leadership.
People also trust organizations that have strong leadership, especially when an organization is facing some sort of disruption. Stakeholders ask questions like "What are the facts?" or "What will they do next?" or "What does this mean for me?" During a crisis, universities must work to preempt these concerns by communicating quickly with the most consistent and trusted voice, whether it's the president, provost or chancellor.
Communication immediately following a crisis is imperative, whether it's a press conference or simply a statement from the university president. Many universities and other organizations make the mistake of waiting until they have all of the facts before communicating. It's understandable. A natural instinct is to want to have all of the answers and a plan in place before communicating to your stakeholders. The danger with this approach is that you may be waiting a long time. In the wake of a crisis, students and stakeholders need to be quickly reassured that leaders are rapidly responding to the incident and securing immediate threats.
As facts are uncovered and plans are put in place, leaders must also remain committed to communicating often about updates and progress and listening and collecting feedback (for example, meeting with faculty or small student groups on campus or sending out weekly updates to parents, students and alumni).
3. Commit to action and follow through.
A common mistake that many organizations make following a crisis is declaring a commitment to changing, without subsequent follow-through. The only way to truly rebuild trust following a crisis is to demonstrate that commitment with real action and regular progress reports. For example, racial conflicts and sexual assault are common and serious issues that many universities are facing today. Universities must demonstrate real action to address these problems. Developing a dedicated task force made up of various university stakeholders responsible for generating new ideas, programs or policies to improve culture and practices is one way to address this issue. Most importantly, whatever action the university decides to take, commit to providing stakeholders with regular updates on progress and results. Don't let your voice disappear. Be transparent about the ongoing changes you are making to recover from the crisis and better prepare for the next one.
Crises are unfortunate but very often inevitable. And they can happen to even the strongest brands. But they don't have to define you or dictate your university's fate. Rebuilding your reputation post-crisis is all about setting clear intentions about how your university will move forward and leveraging your strongest assets to get you there.
Katherine Herring is account supervisor at Capstrat.