Winner: Navy Federal CU – 4 Million Members 4 Million Stories-Member Appreciation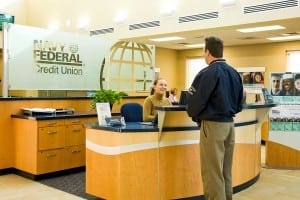 When Navy Federal CU reached 4 million members the credit union wanted to express its appreciation to its members. Through the years Navy Federal members have shared their stories about how the armed forces bank was there for them during tough times. The credit union thought what better way to honor those stories than to capture them on video and share with the online community. The result was "Tell Your Story," a six-week Facebook video campaign inviting members to submit and then vote for their favorite videos, with an opportunity to win $4,000 for various video categories.
The campaign reeled in hundreds of videos, with more than 45,000 votes collected. To promote the campaign Navy Federal CU used Facebook Marketplace Ads while "Page-Like Sponsored Stories" were targeted to "Friends of Fans," people active in the military and people showing interest in the Army, Navy, Air Force, Marines and the Defense Department. Shortly after running the ads Navy Federal started plugging Facebook posts announcing the campaign and inviting fans to share their videos with family and friends. Navy Federal also partnered with Buddy Media to create a Facebook App enabling fans to submit videos.
The Facebook video campaign was a big hit for Navy Federal CU, with more than 60,000 new members acquired and a 500% increase in Facebook fans. It also generated 36,000 new certificates totaling $90 million and 5,400 auto refinancing loans for $96 million. —Matthew Schwartz
Honorable Mentions:
· Rockfish –White Cloud: Back to School
· San Juan Marriott Resort & Stellaris Casino – Vloggers Parte Dos
· U.S. Department of Veterans Affairs – Make the Connection