Co-Winner: Henry Schein Inc.'s Health Kit Outreach Program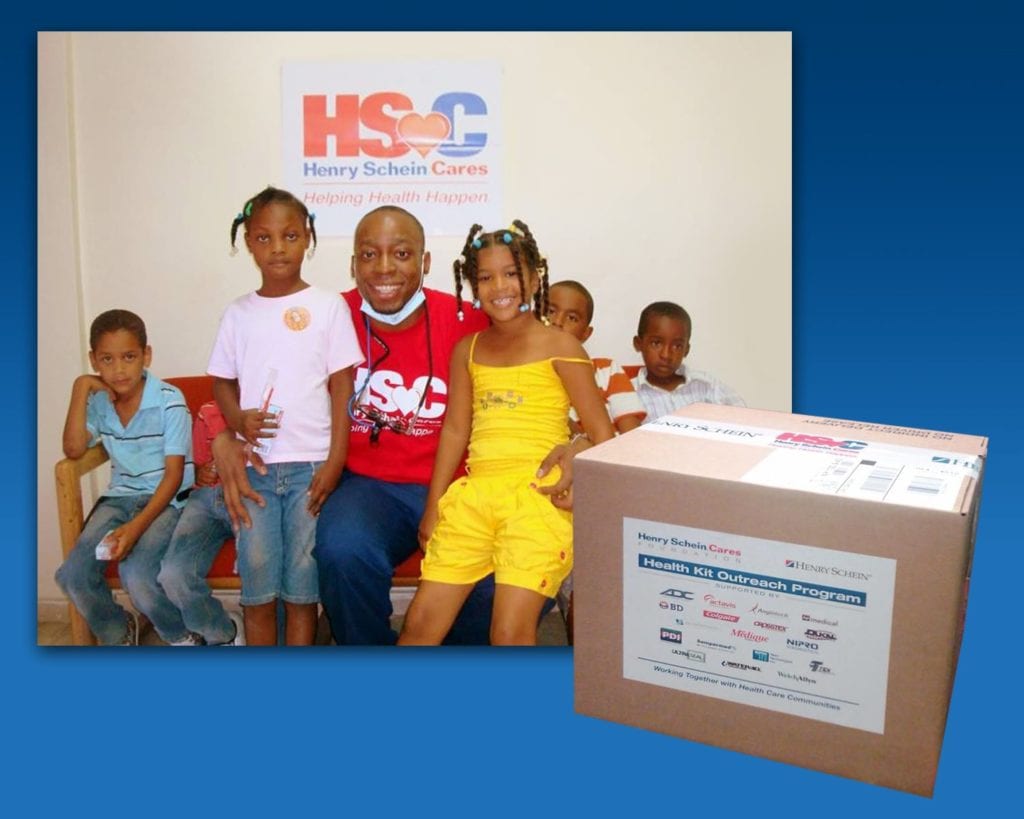 Henry Schein Inc., which distributes medical, dental and veterinary supplies throughout the world, was eager to cast a wider net for its healthcare services. But the program was getting bogged down by its donor system: each donation request from an individual was handled manually, requiring time to speak with—and conduct due diligence on—the requestor. The solution? The Health Kit Outreach Program (HKOP). The goal of the program: Increase the number of requests fulfilled and improve efficiency, in terms of handling, budgeting and inventory control processes.
A major element of the program was to offer eight different types of health kits for common health procedures (Medical Diagnostics Equipment, Diabetes Screening, Oral Screening & Prevention) and allocating inventory so that the company could plan costs and ensure availability in advance. The CSR team also implemented a new online process for handing requests, which went a long way in reducing paperwork and expediting the screening process. And by specifying the types of medical kits already available, applicants were more likely to be qualified to receive a donation than when requests were random.
HKOP has worked wonders for Henry Schein: From January 2012 through September 2012, 78 applicants were received and 65 approved, yielding an 83% approval rate versus the company goal of 50%. There were also 65 missions, spanning 27 countries, with 1, 032 kits sent to some of the globe's most vulnerable areas. —Matthew Schwartz
Co- Winner: The Walt Disney Company - Disney Magic of Healthy Living - Food Advertising Standards for Kids
File this one under one Pixie Dust That Lasts. In an effort to create healthier generations by partnering with parents to inspire kids to lead healthier lifestyles, Walt Disney in 2010 launched the Magic of Healthy Living initiative, featuring a multi-channel consumer campaign. But in 2012 the entertainment giant wanted to add to some special ingredients to the campaign, becoming the first major media company to set standards for food advertising to kids.
To that end, Walt Disney in June rolled out the Mickey Check, a new tool that makes it easier to identify nutritious choices in stores, online and while on vacation at Walt Disney Parks and Resorts. The nutritional tool now appears on Disney-licensed food products sold at retail stores as well as on qualifying recipes on Disney.com and Family.com, among other media properties.
The campaign garnered healthy returns, as well as recognition from moms, nutrition experts and federal regulators. To wit, the announcement about Mickey Check generated more than 1,375 broadcast hits alone, with an estimated audience of 85 million and ad value of more than $1 million. It's resonated with perhaps Disney's most important constituent: moms. Since the June announcement the response from social media has been overwhelmingly positive, while consumers have gone to great lengths to sign online petitions to have other media companies follow in Disney's footsteps. —Matthew Schwartz
Honorable Mentions:
Entergy Corporation - 10 Years of Low Income Customer Assistance
Greif Inc. and MSLGroup North America - Alleviating the Achilles' Heel of the Global Water Crisis
The Hershey Company - Hershey Learn to Grow - Distance Learning Program
One Meralco Foundation - Energizing Public Schools In Isla Verde
Saucony - Saucony Run4Good Against Childhood Obesity